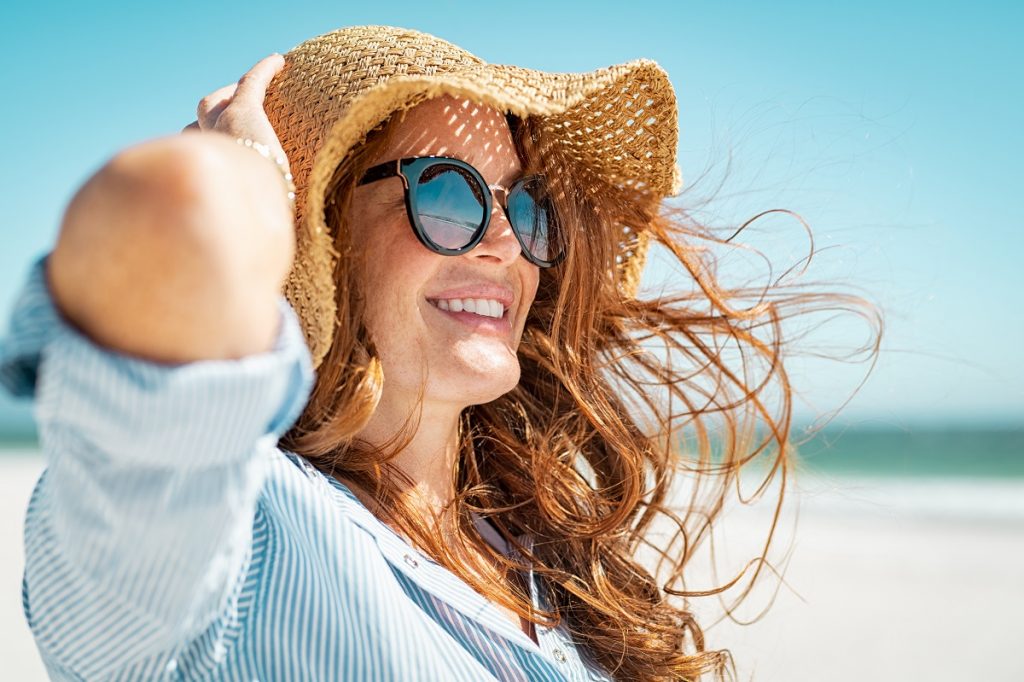 4 Ways To Prevent Cataracts
Cataracts are the most common cause of vision loss among people over 40. According to the American Association for the Prevention of Blindness, cataracts are more common worldwide as compared to glaucoma, macular degeneration, and diabetic retinopathy.
There is no single approach to prevent them all, but you can change your lifestyle to minimize the risk of getting cataracts. No matter what age you are, there are steps you can take to prevent or slow down cataracts. But don't wait until your vision is affected. Visit a refractive surgeon near you to check if you're a candidate for cataract surgery in Los Angeles. Plus, read on to discover the health tips you can do as preventative measures today!
1. Avoid smoking
It is no secret that cigarettes pose a series of health risks to you and those around you. The smoke contacts 4000 active compounds including carbon monoxide, polycyclic hydrocarbons, tar, and formaldehyde along with some heavy metal. It is extremely toxic to human health.  
Not as well known, but studies show that smoking can cause muscular degeneration, vision loss and it increases the chance of cataracts. If you need another reason to drop your pack, consider your vision. The risk of getting cataracts among heavy smokers is triple. The more frequently you smoke, the higher will be the chances of cataracts. 
Are there plans to go for a happy hour this week? Just remember to enjoy beer, wine, and cocktails in moderation. Like cigarettes, drinking too much alcohol poses many health risks, one of which is increasing the chance of developing cataracts.
2. Eat right
Studies show that people with diabetes are at higher risk for cataracts. That's why maintaining healthy blood glucose is essential for your overall health and ocular health.
There are several antioxidants, vitamins, and minerals that can help reduce the risk of cataracts.
A 2008 study of 35,551 women found that people who ate the highest levels of lutein and zeaxanthin (the antioxidants found in yellow or dark green leafy vegetables) were less prone to the development of cataracts than those who ate less.
In another study conducted in 2005, it was discovered that omega-3 fatty acids might help protect your eyes from cataracts. Studying data from 71,083 women, the study authors found that those who consumed higher omega-3s ( found in fishes such as salmon and sardines, as well as flaxseed) had a lower risk of cataracts.
We need to make a healthy diet our priority. Eat foods rich in antioxidants such as beta-carotene, selenium, and vitamins C and E, as they may also help us by preventing the development of cataracts and prevents you from a cataracts surgery in Los Angeles.
Some of the great sources of vitamin C include:
Kiwifruit

Tomatoes

Potatoes

Citrus (oranges, grapefruit, limes, etc.)

Red and green peppers

Strawberries

Broccoli

Brussels sprouts

Cantaloupe
3. Cover the eyes of the sun
We've said it before, and then again-to protect yourself from UV rays, your eyes will thank you!
Ultraviolet light can easily penetrate your eyes to form cataracts. To reduce exposure, wear a wide-brimmed hat when spending time outdoors, and always keep sunglasses with UVA / UVB protection on hand at all times. If you need sunglasses with UVA / UVB protection, head to Eyeconic, where you can try on hundreds of sunglasses.
4. Visit the ophthalmologist
No matter if you have a clear and healthy vision, prioritize annual eye examination. Regular checkups allow your eye care professional to look for signs of cataracts, glaucoma, macular degeneration, and other visual impairments. Finding it early may save your sight!
Self-care measures may help for some time, but if your cataracts progress, your vision may deteriorate further. When your eyesight starts interfering with your daily activities, consult your eye care professional in Los Angeles for more information about cataract surgery.