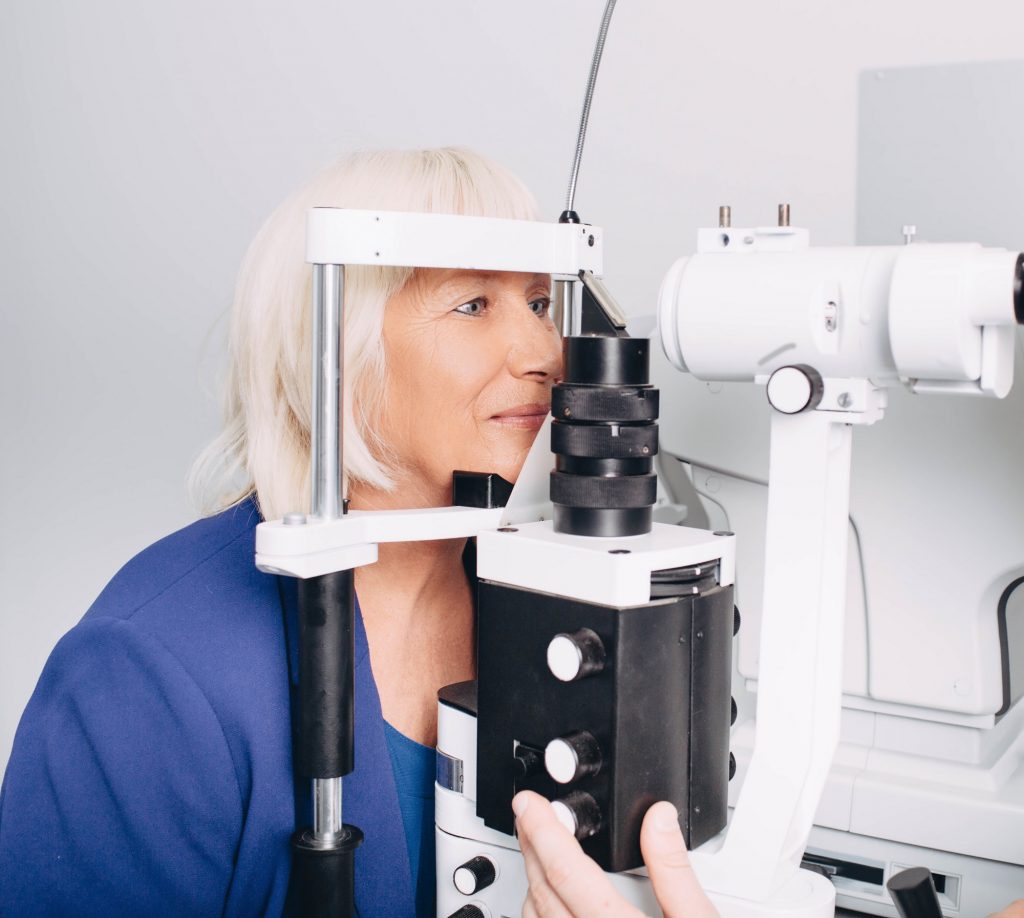 Cataract Surgery in Los Angeles: 1 of the 7 Ways to Improve Your Vision if You're Over 50
Most adults in their mid- 40s or early 50s today experience severe vision issues. This is often due to working on computers for an extended period of time throughout their working lives. Poor vision at close distances is one of the critical challenges most experience between ages 40 to 60. Some health issues may put adults at risk of developing vision and eye problems, such as:
Chronic health issues, including diabetes or high blood pressure

A family history of macular degeneration  

A highly visually demanding job in an eye-hazardous occupation.

Several health conditions related to high cholesterol, anxiety or depression, thyroid, and arthritis for which you take medication. Medications, even antihistamines, can have vision side effects.
Over time your vision may improve if you wear contact lenses or prescription glasses. However, if you don't like wearing contact lenses all the time, here are seven ways that can help you improve your vision if you are over 50.
Eat for your eyes
Carrots are good for your vision. It may sound cliche, but it is not entirely wrong. Carrots contain vitamin A, which is one of the essential nutrients for your vision. To improve your overall eye health, increase the intake of foods that are rich in zinc, copper, vitamin E, and vitamin C. 
As we grow older, macular degeneration becomes one of the biggest challenges we face. These antioxidants discourage macular degeneration. Eat foods like sweet potatoes, dark leafy greens, carrots, pumpkins, and eggs. 
Fish is also beneficial for your eye health. Coldwater fish such as mackerel, cod, and wild salmon are rich in fatty acids that strengthen vision. 
Exercise for your eyes
Just like other body muscles, eye muscles get sore when you hold them in a single position for too long. Give your eye muscles a break! Eye exercises may help improve your productivity, reduce the risk of glaucoma, and eliminate headaches. And, you do not even need to take more than a couple of seconds of time from your busy schedule to do these exercises. 
Start by warming your eyes with your warm palms for five seconds. Do this at least three times. Rolling your eyes is not just a sign of annoyance, but it helps your muscles as well. Look up and then circle your eyes at least ten times in both directions. 
To improve your focus, hold a pen at arm's length and focus on it for a few minutes. Bring the pen closer until it's at least six inches away from your nose and then redo this at least ten times. 
Rest for your eyes
Close your eyes and give them some rest when you are hard at work. This can be extremely refreshing! This is critical if your job involves sitting in front of a screen for an extended period of time. As simple as it sounds, it can save your eyes from overexertion and fatigue. 
Get enough sleep
Your body requires deep and regular sleep. Resting for just a few minutes is not enough. Your eyes are renewed when your body gets enough rest. If you are engaged in an intense visual activity, short breaks throughout help your eyes and give them a chance to rest. 
Create an eye-friendly environment 
Although they go unnoticed, several things can be bad for our eyes. So, for example, sitting in front of a screen for a long time, reading for hours in dim lighting, or getting swimming pool chlorine water into your eyes regularly, can degrade your vision. Take notice of these things and do whatever you can to reduce exposing your eyes to similar conditions. 
Avoid smoking 
Although smoking is proven unhealthy for so many reasons, it can also contribute to blindness. Smoking strengthens the chances of developing cataracts and can cause macular degeneration. Smoking also creates a deficiency of antioxidants that are essential for your body. If you have been smoking for a long time and are experiencing issues with your vision, you might have options for corrective eye surgery. If you are interested in correcting your vision through cataract surgery, you should seek help from cataract surgeons in Los Angeles. 
Have regular eye exams 
Often people do not consult their doctor until they are faced with severe vision problems. Sometimes your visit to the eye doctor may be too late and cataract surgery in Los Angeles is your best option to correct your vision. You should get an eye exam early on before your vision issues become severe. Most of the vision-related issues can be fixed when they are detected at their early stages. 
Vision can be challenging beyond 50. However, with a better lifestyle, regular eye checkups, and healthy nutrition, you can improve your overall vision. If you are already diagnosed with any vision issues, reach out to cataract surgeons in Los Angeles to correct your vision!