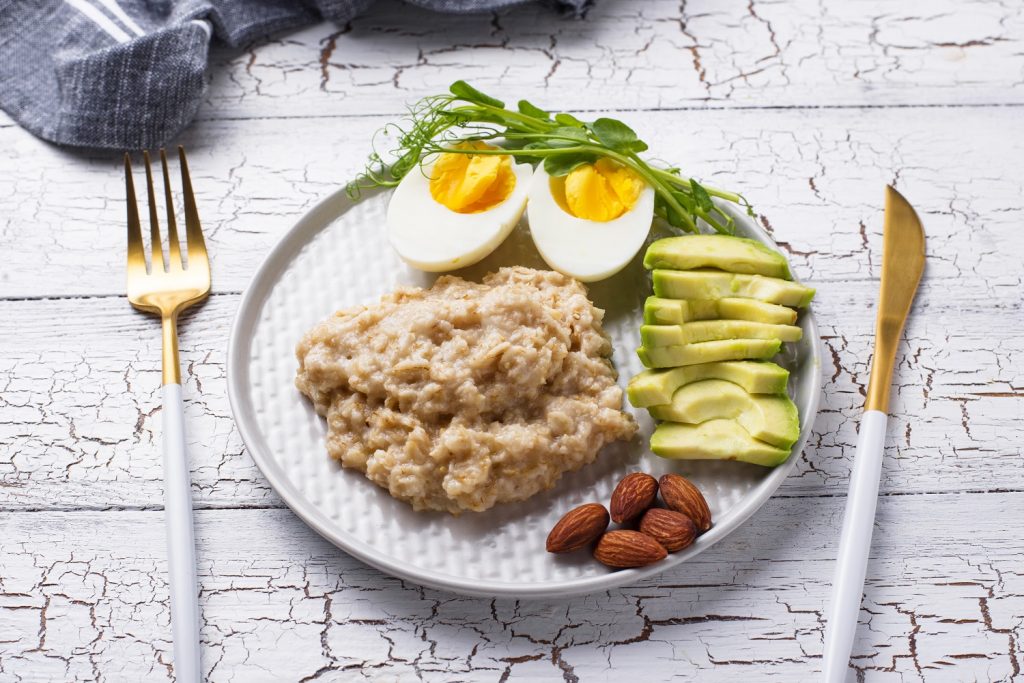 6 Best Foods for Weight Loss
Losing weight is a very personal journey that many go through and often struggle with! There are many trends out there on the internet promoting fast weight loss results with minimal effort but the truth is, weight loss takes effort and dedication. However, there is something that you can do that can really help you lose the weight that you want and reach the goals you have set out to achieve. So what is this big secret? Food! Yes, you read that right! And this article is not about dieting or restricting your food intake, it's about the amazing weight loss impact that certain foods can have on your body! 
Eating these foods can be and should be paired with other weight loss efforts to maximize your results such as exercise and low emf infrared sauna sessions. 
Here are 6 of the best foods for weight loss!
Nuts 
Nuts are actually a great source of healthy fats and are also made up of a balanced amount of fiber and protein! This makes it a great snack choice! Not only are nuts composed of healthy elements, but they can also improve your metabolic health which in turn promotes weight loss. Like any food, be careful not to overeat them, moderation is the best thing you can practice. Research has even shown that nuts, specifically almonds for this study, can reduce BMI, waist size, triglycerides, total cholesterol, and blood sugar. 
Oatmeal 
Oatmeal can be an important tip in your weight loss journey! Studies have shown that eating oatmeal helps you feel fuller longer which curbs your desire for snacks. You also feel less hungry which makes you less likely to overeat. The scientists in the study have concluded that in comparison to a typical breakfast food, such as cereal, oatmeal contained more fiber and protein, and had less sugar. It can be as simple as making a small switch in your breakfast food selection to help you embark on your weight loss journey!
Legumes and beans 
Legumes and beans such as black beans, lentils, kidney beans, and a few others have an especially beneficial effect on appetite and therefore weight loss. They tend to be a high source of protein and fiber which can help you feel more full compared to other foods, leaving you less likely to overeat during meals and afterward. This is primarily because of the fiber they contain which slows down digestion absorption. 
Cruciferous vegetables 
Cruciferous vegetables include foods such as broccoli, cabbage, cauliflower, and brussels sprouts. These foods are really high in fiber and are attributed to weight loss. The fiber in these vegetables also creates a sense of satiety, helping you resist the urge to snack. They also contain protein and its low-energy-density makes them the perfect food to incorporate into your meal. Cruciferous vegetables are also highly nutritious! 
Sauna kits can also supplement your new healthy diet by adding another healthy lifestyle element. The low emf infrared sauna can aid in your weight loss journey by detoxifying your body, helping your body adjust to your new healthy eating. 
Avocados 
Avocados are extremely rich in healthy fats! They also contain a lot of fiber and water, making them less energy-dense than most people realize. As a highly nutritious food, avocados promote weight loss as well as weight management. Studies have shown that those who regularly consume avocados weighed much less and had a lower BMI than those who didn't. They also contain a good amount of fiber and potassium. 
Eggs 
Eggs are a great source of protein and healthy fats and are very satiating, making you feel fuller longer. Studies have shown that those eating an egg breakfast compared to another typical breakfast had less of a change in their insulin and blood sugar levels. They also had lower ghrelin levels, which is the hunger hormone. So, eggs can help you reach your weight loss journey goals!
Overall, switching a couple of your food choices for healthier options or even just incorporating more of these foods into your diet is a really easy method for weight loss. However, keep in mind that including these foods into your diet is just the first step in helping you in your weight loss journey. It is advisable to pair these healthy foods with a healthy lifestyle, which can include a variety of methods such as exercising and low emf infrared sauna sessions. Enjoy 6 of the best foods for weight loss on your natural journey!