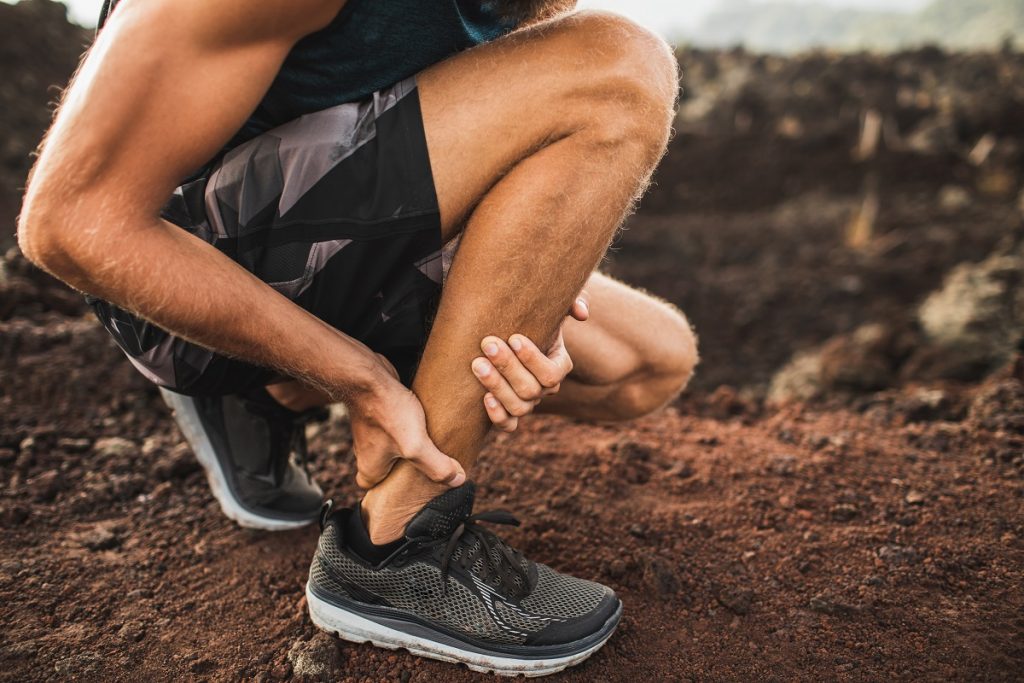 7 Best Ways to Treat and Relieve Sore Muscles
A major part of living a healthy lifestyle is exercising but when sore muscles get to be too much, exercising can start to become a hassle that you wouldn't mind putting off. But there are many things you can do to stay on track in your healthy living such as these 7 best ways to treat and relieve sore muscles ranging from food options to quick infrared sauna therapy. 
Stay hydrated! 
Drinking enough water throughout the day is extremely essential to living and maintaining a healthy lifestyle, especially if you're participating in a normal amount of daily exercise. Water is necessary for many key components of building muscle such as forming the structures for protein and glycogen. It also helps lubricate the joints in the body, helping you move with ease! 
Being dehydrated during a workout can cause severe muscle cramping, leaving you in a pretty debilitating state. So drink up and stay hydrated! 
Warm-up pre-workout 
Warming up before a workout has been proven in various studies to be very essential to preventing injury and sore muscles. It is recommended to warm up for 5 to 10 minutes before you begin your workout to quite literally warm up the body for the intensity it'll endure. Warming up entails getting the blood and oxygen flowing in your body and specifically to your muscles, so these exercises can range from a light jog to jumping jacks or riding a stationary bike. The key is to warm up until your muscles feel warmer and your heart rate increases a little bit. 
Follow this up with some dynamic stretches to loosen up your muscles and get them ready for the workout!
Cooldown and stretch post-workout
It is very important to do add a cooldown aspect to your workout to avoid going from an intense workout to a static post-workout state. This can be detrimental to your muscles as it's an abrupt change of pace. Instead, include at least a light 10-minute walk or slow jog to naturally return your heart rate to its resting state. Doing this encourages the blood flow in your body to your worked muscles and prevents the build-up of lactic acid which can cause the sensation of soreness. Also, stretching your muscles after a workout helps lengthen them and improve their flexibility!
Enjoying a 15-30 minute home sauna session is quite possibly the most relaxing post-workout method for relieving and preventing sore muscles. The heat allows your muscles to relax after a hard workout which stimulates recovery. The heat also promotes blood circulation throughout the body, allowing enough blood flow and oxygen to enter your muscles. 
Infrared sauna therapy has many more benefits to your body such as detoxification of toxins through sweat, improvement in mood, and alleviation of stress. 
Post-workout food
Eating after working out is essential to staying healthy and staying in an anabolic state which is the state in which your body builds muscle mass. It is important to replenish your body with the right nutrients, helping you get the most out of every workout! These nutrients help restore your energy and glycogen stores, ensuring that you can continue your daily workout routine. Generally speaking, it is often recommended that you eat a meal that has a good balance of protein and carbohydrates within an hour or two after working out. 
Foam roll your muscles
Using a foam roller on sore muscles helps relieve the painful sensation and release the built-up lactic acid. It also provides myofascial release which is a technique that promotes the elimination of pain and restores motion to tight muscles and connective tissue. 
Foam rollers help relax your sore muscles, reducing the tension. And relaxed muscles have improved blood circulation and flow which promotes faster recovery! 
Rest and sleep 
It is recommended that you let your muscles relax before you target them again in a workout. So, take a couple of days of rest before you work out the same muscle group again. 
Along with rest, sleep is very important to recovery! Sleeping allows your body to relax and heal itself. 
Overall, there are many methods for relieving sore muscles and here were 7 of the best ways to treat and prevent them! There is a wide variety of practices from foam rolling to home saunas, ensuring that there is something for everyone to focus on, aiding them on their healthy lifestyle journey. So, take care of your body and live your best life!