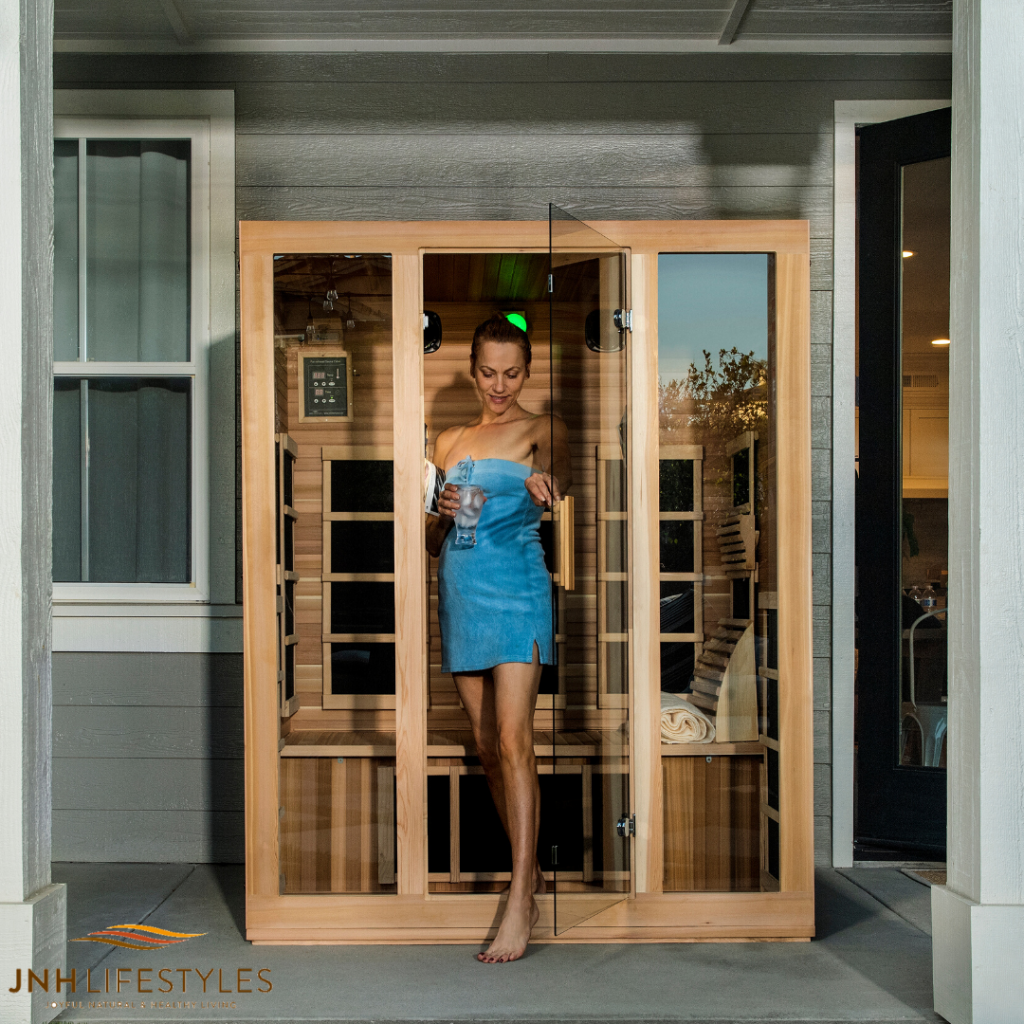 Alleviate Muscular Atrophy With Far Infrared Sauna Use
Your doctor or holistic specialist might recommend you purchase a far infrared sauna to treat your muscular atrophy. A condition that over seventy-five million Americans are estimated to be carriers of spinal muscular atrophy gene. Unfortunately, more than 25,000 Americans are currently suffering from muscular atrophy.
What Is Muscle Atrophy?
Muscle atrophy is when the muscles experience shrinking or wasting away of muscle tissue, which usually happens with muscle immobilization or lack of use following sports injuries. Atrophy in the muscles results in considerable strength losses, specifically during the first week of immobilization or disuse, because of lower protein synthesis and increased protein degradation.
If you suffer from muscle atrophy, it is important to maintain muscle mass. To do this, it requires a balance of new protein synthesis and existing protein degradation. During exercise, new protein synthesis coincides with muscle use, protein degradation can happen during both muscle use and disuse. Therefore, net protein synthesis is extremely important.
How To Alleviate Muscle Atrophy?
Sitting in a far infrared sauna and exposing the body to heat acclimation can reduce the amount of protein degradation that happens when muscles are not used since it increases heat shock proteins (HSPs), lowers oxidative damage, encourages the release of growth hormone and improves insulin sensitivity.
It is crucial to maintain positive net synthesis to recover from injury since injury can counterbalance against protein degradation and prevent protein synthesis in the muscles, which can stimulate muscle atrophy.
A study conducted in human participants revealed that daily heat treatments that were applied locally to muscles during 10 days of immobilization put an end to the loss of mitochondrial function, increased HSP levels, and weakened skeletal muscle atrophy by thirty-seven percent.
How Do The Effects Of Hyperthermic Conditioning Help Muscle Hypertrophy (Growth )?
If you can't get your hands on a home sauna kit, the next best thing to induce muscular hypertrophy is exercise. As mentioned before, heat can induce muscular hypertrophy. Both of these factors together work in harmony to induce hyper-hypertrophy.
To sum things up, here is basically how muscle hypertrophy works. Muscle hypertrophy consists of increasing both the size of the muscle cells and also follows an increase of strength.
Skeletal muscle cells do not have stem cells that can increase the number of muscle cells. Instead, hypertrophy usually involves an increased size rather than a number.
Muscles cells grow or shrink (atrophy) according to the shift in protein synthesis-to-degradation ratio.
The body's muscles are constantly going from receiving new protein synthesis and degradation of existing proteins. Nevertheless, the most important factor is the net protein synthesis, and not really the amount of new protein synthesis that is happening.
Protein degradation happens in muscle use as well as disuse. This is where hyperthermic conditioning from a far infrared sauna comes helpful. Heat acclimation lowers the amount of protein degradation happening and the outcome is an increase of net protein synthesis and, as a result, the muscles experience hypertrophy. Hyperthermic conditioning is known to increase hypertrophy by raising net protein synthesis through three vital ways:
Induction of heat shock proteins
Strong induction of growth hormone
Improved insulin sensitivity
Exercise brings about protein synthesis as well as degradation in skeletal muscles, however, it is still the net protein synthesis that causes the actual hypertrophy.
When you exercise, you are raising the tasks at hand on the skeletal muscle and, as follows, the energetic requirements of your muscle cells.
The mitochondria that exist in each of these cells get into action to help meet this demand and begin absorbing in the oxygen found in your blood to generate new energy in the form of ATP. This process is known as oxidative phosphorylation. This is a by-product of this process, nonetheless, is the production of oxygen free radical such as superoxide and hydrogen peroxide, which is usually called "oxidative stress".
Fortunately, heat stress from sauna kits stimulates heat shock proteins that prevent protein degradation, since oxidative stress is a huge reason for protein degradation. Therefore, if you are seventy-five million Americans that carry the gene for muscular atrophy you can help yourself with infrared heat therapy.
How Does Intermittent Heat Encourage A Massive Release Of Heat Shock Proteins?
If you have the gene that causes muscle atrophy, you want to seriously look into regular heat therapy, which is an effective source of treatment. When the body is warm within, it induces heat shock proteins and that takes the body into a process known as hormesis. When you intermittently expose yourself to heat, you encourage a hormetic response, which is a protective stress response, which triggers the expression of a gene called heat shock factor 1 and consequently HSPs affected in stress resistance.
HSPs can block damage from happening by directly patrolling free radicals and also by encouraging cellular antioxidant capacity through its effects on maintaining glutathione.
HSPs can repair damaged out of whack, proteins by making sure proteins have their appropriate structure and function.
How Does Heat Trigger Human Growth Hormone?
Another method of hyperthermic conditioning that can be used to boost anabolism is through a huge induction of growth hormone. Many of the anabolic effects of growth hormone are mainly resolved by IGF-1, which is synthesized primarily in the liver but also in skeletal muscle and other tissues, in reaction to growth hormone. There are two crucial ways that IGF-1 encourages the growth of skeletal muscle:
Boosts protein synthesis
Reduces protein degradation
Therefore, you don't need to take dangerous injections of growth hormone since infrared saunas cause a powerful release in growth hormone, which changes based on time, temperature, and frequency.
For instance, two 20 minute sauna sessions at 80°C (176°F) divided by a 30 minute cooling period raised growth hormone levels twice as much, whereas two 15 sauna sessions at 100°C (212°F) divided by a 30 minute cooling period resulted in a fivefold increase in growth hormone.
The most astonishing aspect is that repeated exposure to the entire body with intermittent hyperthermia (hyperthermic conditioning) using an infrared sauna as a massive effect on increasing growth hormone immediately.
Therefore, using an infrared sauna can help you build muscle mass that has been lost through muscle atrophy. Simply exposing your body to heat stress by intermittent whole-body hyperthermia via infrared sauna use can induce heat shock proteins, a hormetic response, as well as a massive release of growth hormone.