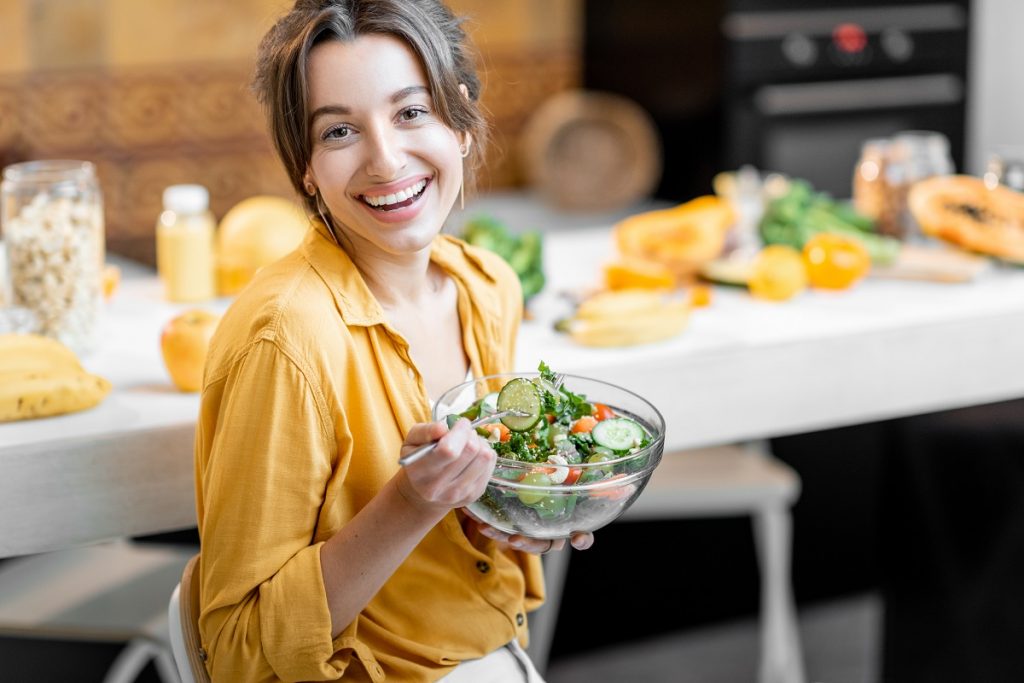 6 Tips to Help You Sleep Better During Winter
Wintertime is officially in full swing and that can only mean one thing; it's chilly! There's plenty of reasons to love colder weather, like spending lazy afternoons bundled up in a blanket with a cup of hot chocolate, but there's no doubt that sleeping while cold can be an uncomfortable experience. The change in season can also bring other factors that can have a negative impact on sleep. Here are some tips to help you catch up on zzz's on your comfortable Orange County mattress this winter season.  
1) Set the perfect temperature
When it's cold out, you might be tempted to turn on your heater, but this can actually have a negative effect on your sleep quality. This is because hotter temperatures can cause you to overheat and wake you up throughout the night, leaving you to experience a fitful night's rest. Instead, try to keep your room between 60 to 67 degrees Fahrenheit, as it's the optimal range for sleep according to sleep studies. 
2) Catch up on vitamin D
Winter can mess with our sleep routine because of the lack of light. Since the sun is setting earlier, your body produces melatonin more frequently because there's less vitamin D to suppress it. An overproduction of melatonin will cause you to feel tired and sluggish throughout the day. You can combat this by increasing your vitamin D intake; try sleeping with the blinds open, waking up earlier and going for a morning walk, or investing in a sunlight lamp. 
3) Have a consistent routine
As mentioned in the previous tip, daylight savings messes with your body's sleep schedule. The best way to fix this is to follow a sleep routine so your body learns when the appropriate sleeping and waking hours are. A simple routine can include getting into bed at the same time every night, setting an alarm, stopping the use of all electronics at least half an hour before bed, and meditating. You should also try to avoid napping and sleeping-in so you don't disrupt your sleep routine. 
4) Get a humidifier
The winter months are notoriously dry, which can congest your nasal passages and make it difficult to breathe. This can make falling asleep uncomfortable. Fortunately, running a humidifier drastically helps to keep your nasal passages moist so they don't fall victim to the dry winter air. 
If you also struggle with allergies all year long on top of this seasonal congestion, consider purchasing a hypoallergenic mattress protector and pillows from any of the Orange County mattress stores. These special protectors and pillows are made of materials that are resistant to allergens, decreasing the amount of irritating particles you breathe in that might be making it difficult to breathe at night. 
5) Eat light before bed 
A lot of people turn to food in the winter, whether it's because the cold temperatures leave us needing a hearty bowl of soup or the holidays make us crave comfort foods. As yummy as our favorite winter foods are, eating them too close to bedtime can harm your sleep. When you eat too heavy a meal before bed, you may find yourself in discomfort as your body works overtime to digest. In some cases, you might even experience heartburn. All of these things could leave you unable to fall asleep. Instead, try eating lighter meals before bed.
6) Make your room comfortable 
Your room should be a space that encourages relaxation. Achieve that environment by doing things like cleaning your room and bedding frequently, diffusing calming scents, or even decorating in a way that makes you happy. You might even want to look into visiting one of the many mattress stores so you can browse their selections of high-quality mattresses, bedding, and pillows that can help lull you into a deep sleep.
As wonderful as winter is, it definitely presents us with some extra obstacles in terms of sleep. Luckily, these 6 small habits can help you fix this issue and get back to falling and staying asleep on your Orange County mattress with comfort and ease. Try them out the next time you think that winter may be the culprit behind your sleep issues. Happy sleeping!