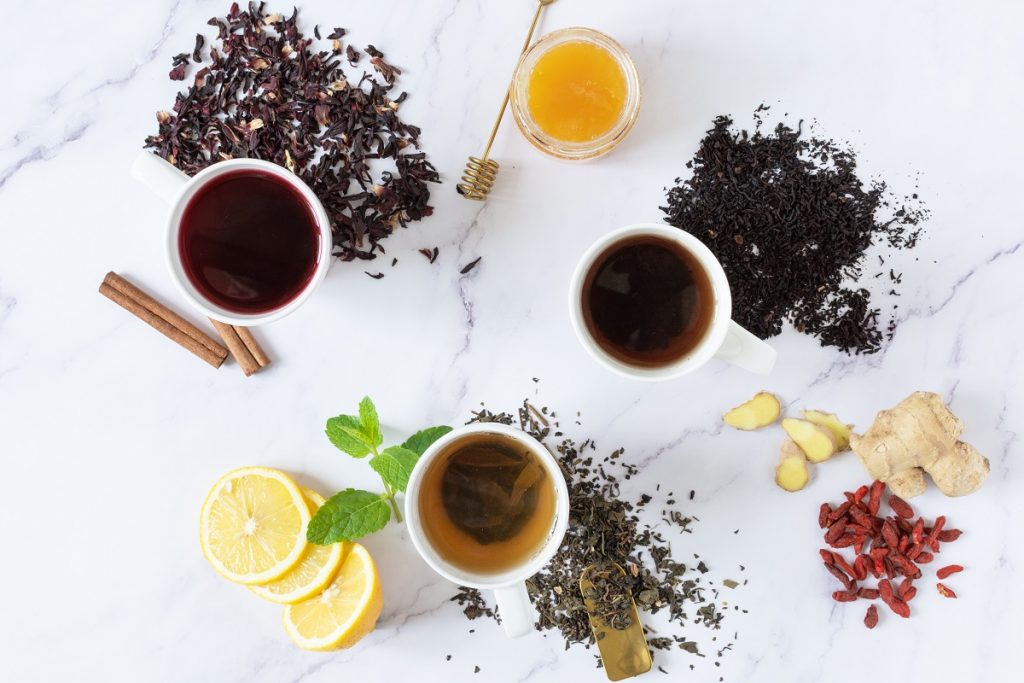 6 Ways to Flavor Tea—From Honey Sticks to Apple Juice
There are many different ways to enjoy tea, which is why it can be fun to experiment with different flavoring and sweetening techniques. Whether you like to add vanilla cream to your English breakfast tea or lemon-flavored honey sticks to your chamomile, there are a plethora of options for enhancing your tea-drinking experience. Here are 6 different ways that you can flavor your tea:
Use Different Types of Honey
There is not just one type of honey. In fact, there are many different kinds of infused honey and local honey that you can buy to enhance your tea. Consider buying portable honey sticks for tea. These are a convenient way to carry around your sweetener that you can use at work when you're at the coffee shop or visiting a friend. 
Add Spices and Herbs
If you are brewing an herbal tea, then you may not have considered adding more flavors to the mix. However, there are some great flavor combinations that you can come up with when you experiment with more herbs and spices. Lemongrass and licorice root are great herbal additions to add a sense of complexity to your tea. Some common spice additions include cinnamon, cardamom, ginger, and turmeric.  
Add Flowers
Much like spices, herbs, and flavored honey sticks, edible flowers are a great flavoring addition to any tea. Some of the best flowers for tea include lavender, jasmine, rose, chrysanthemum, and osmanthus. You can add dried petals or blossoms into your brew to achieve your desired mixture. 
Add Juice
Juice is a wonderful ingredient for sweetness and flavor in your tea. Consider what type of tea you have and its flavor profile before adding anything that's too tart or sweet. Also, make sure that you're not adding too much juice, or this will dominate the flavors of the original tea. Here are some of the juices you can play around with to sweeten your tea: apple juice, cranberry juice, lemon juice, and orange juice.
Use Different Types of Sweeteners
White sugar and traditional honey are not the only kinds of sweeteners that you can use in your tea. Consider using brown sugar for a deeper and richer flavor. Stevia and agave are great natural sweeteners that can function as an alternative sweetener. Plus, you can always try different flavors of honey sticks! 
Add Milk or Cream
In England, it's commonplace to take your tea with cream and sugar. Milk or cream can actually cut down on the bitterness of certain teas and add a richer flavor. If you're lactose intolerant, then you may consider a milk substitute like coconut milk, cashew milk, or oat milk! These come in unsweetened and sweetened varieties.
These are just a few of the ways that you can add flavor to your tea. If you're an avid tea-drinker, then you'll enjoy experimenting with these different flavoring and sweetening options. You can mix and match flavors or stay in the more traditional lane to see what works best. Try them all and tell us which one is your favorite!