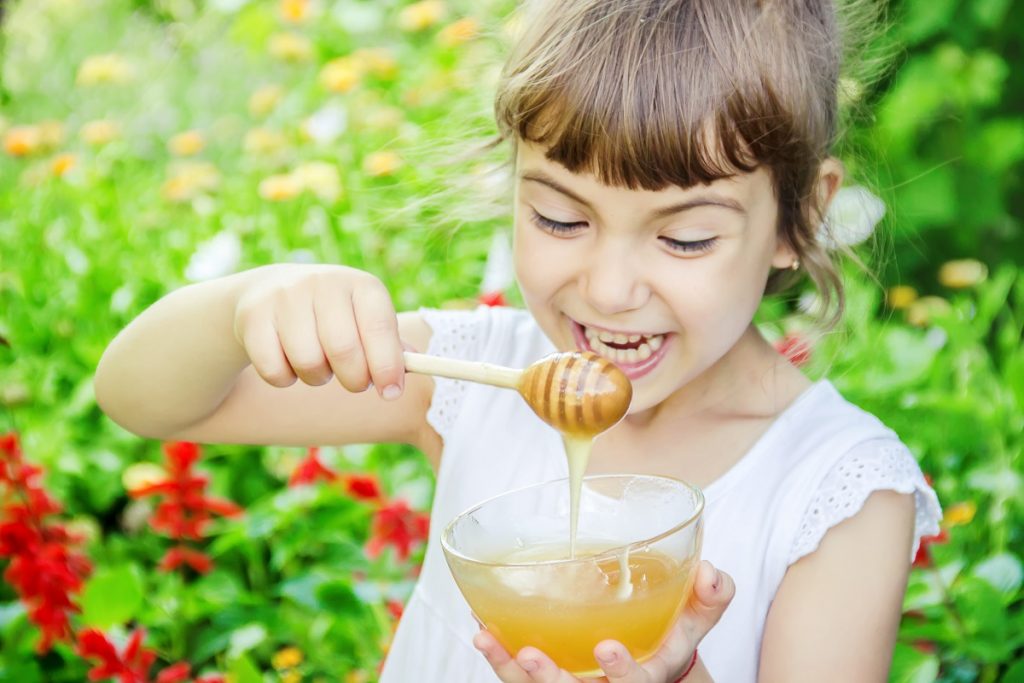 5 Benefits of Honey and the Simplistic Ways To Incorporate Honey Sticks in Your Life
With a reputation as one of nature's natural healers, honey is a great at-home remedy and has been for hundreds and even thousands of years. Even in the modern world we live in today, honey has shown itself to still provide superpowers in the everyday problems humans face. In particular, honey sticks have worked as an easily accessible way to consume honey for soothing a cough or a snack to consume to take in the natural antioxidant properties of sweet honey. 
If you find yourself having questions about the benefits of honey, this blog will cover: 
Honey sticks and their place in the consumption of honey 

The value and benefits of eating honey 

The concerns or health issues honey can positively impact. 
Honey sticks contain vitamins, minerals, and naturals antioxidants that will boost your immune system in days. The sticks are straw-like and contain various rich flavors of honey that prove convenient sources of healthy and robust energy. Honey sticks have grown popular for usage on the go, in tea, for a snack, or additions to sweet recipes. 
Here are five benefits of honey that will change your view of honey entirely and encourage you to use it more often: 
The Fight Against Harmful Bacteria 
Honey is most recognized for the antibacterial properties it contains that contribute to its ability to fight many types of harmful bacteria. Some of these bacterias include E. coli and salmonella. Honey has been utilized in various folk medical traditions to target and destroy fungal and bacterial infections. If you feel a cold coming on, try to integrate honey into your daily routine. Honey sticks for tea are great ways to get the antibacterial properties into your immune system to combat your illness and soothe your throat.   
* Science note: During the process of pollen synthesis, bees deposit hydrogen peroxide into the honey they are making. Hydrogen peroxide is a natural antiseptic, so when the low water contents and acidity in honey face the harmful microbe bacteria, they will have no chance against the strong properties in honey to compromise your immune system.*
Soothe Sore Throat and Cough 
The theory that honey will soothe a sore throat or cough isn't a myth; studies have shown honey to be one of the most effective cough suppressants. The smoothing texture of honey coats the throat proving a soothing effect. Thanks to its antibacterial and anti-inflammatory superpowers, honey can successfully suppress the pains and agitations from a cough or sore throat. 
Boost Oral Health 
Not only has honey been shown to fight devious strains of bacteria, but honey can also bring its power to your oral health. Studies have shown honey (honey in gum) to reduce plaque and gum damage more efficiently than chewing gum. This may seem confusing because sugary substances don't typically contribute to health benefits suitable for oral health. However, honey's natural antibacterial properties show the capabilities to fight off the causes of weak gum and tooth corrosion rather than cause cavities. 
Prevent Diseases 
Honey contains phytonutrients, which are chemicals found in plants that offer more natural elements to the antioxidants that honey contains. This, in turn, will naturally boost your immune system. Additionally, because inflammation and stress can contribute to cancer and cardiovascular diseases, honey can help your body prevent heart diseases and cancers. 
Skin Recovery 
Along with the benefits of eating honey, various types can be utilized in vital and timely treatments. Some honey, believe it or not, are FDA-approved to help treat wounds to the skin. The superpowers of honey are at it again because the elements that make honey up-promote faster tissue restoration and lower the chances of infections. 
With all the benefits honey offers, everyone should love it, from the antioxidant capabilities to its position as a natural sweetener. Honey Sticks are one of the easiest ways to implement honey's benefits in your daily diet and lifestyle. The simplicity of honey will positively impact your habits and contribute to good health and a strong immune system.