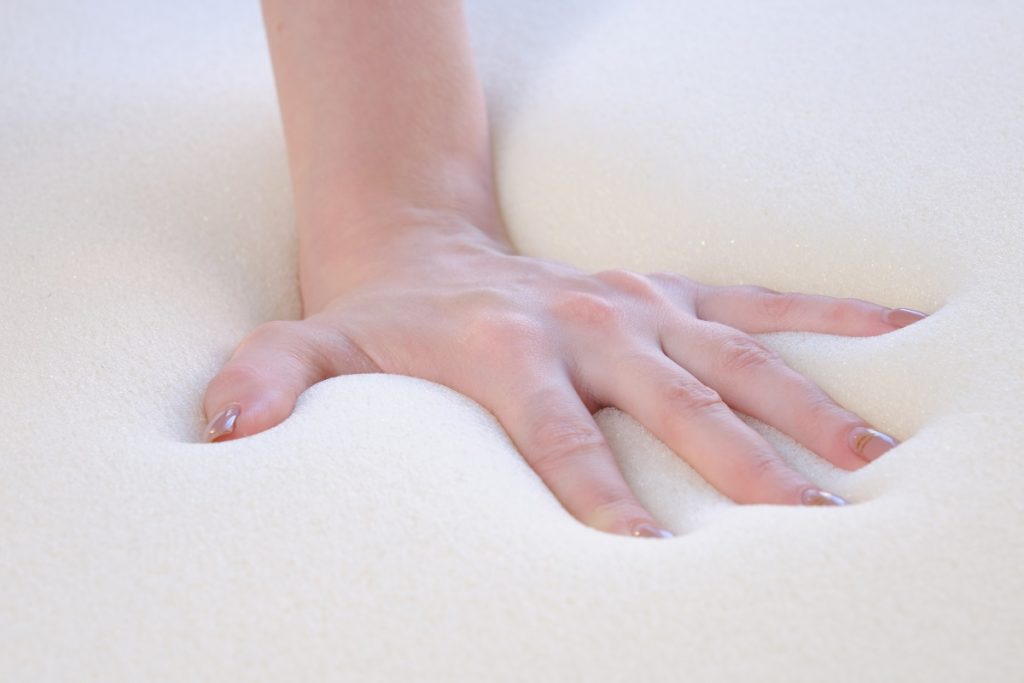 What Are The Less Common Mattresses?
We all love a good classic. Whether that's music, tv, or furniture, a classic style is a safe bet that makes us all feel comfortable. But sometimes it's good to go against the grain! Especially if you are struggling to get a good night of sleep on your current mattress. When the usual mattress style just isn't cutting it, upgrade it with a less common mattress at a mattress sale in San Diego such as at Mattress Sale Liquidators! But what exactly are the less common mattress types, and what do they offer? We are here to tell you! 
The Gel Mattress: 
The gel mattress is not uncommon when blended with other materials. Often gel is integrated into a foam or memory foam mattress as small beads to make the top comfort layer of a mattress more comfortable. But the new wave of gel mattresses actually use the solid gel material as the entire top layer of the mattress. The benefits to the gel comfort layer include a cool temperature, unique pressure relief and spinal alignment. So if you have trouble overheating at night, or have back/spinal problems, the all-gel mattress might be the best fit for you. 
The Air Mattress:
Alright, we know this may not be the mattress everyone thinks of when it comes to investing in a new luxurious place to sleep. Contrary to popular belief, the air mattress can actually be a good choice. Now, we aren't just talking about the air mattress you use when your cousin comes to crash at your place for a few nights, or the kind you take glamping. The kind of air mattresses we are talking about can be used as your permanent, everyday mattress. Air mattresses use air as support, and on top of that, there is a range of comfort layers that can be used, including foam, latex and even memory foam. Air mattresses can accommodate different softness levels with ease. Most even come with separate air controls for both sides, so you and your partner can customize the level of support on each side. 
The Natural/Organic Mattress: 
For those of you who value making all-natural/organic purchases, there are many options on the market of natural mattresses. There are some 100% natural latex mattresses available, but most are cotton and wool, which are used in the top comfort layers of the mattress. These materials lack chemicals associated with synthetic mattress materials, and are genuinely more breathable and cooler. Steel coils in a spring mattress are also usually a friend to the environment: they can be recycled and are made of a natural material. These can make great, comfortable beds and can add to a greener world. 
The Water Bed:
Though these beds had their heyday in the 70's, don't count them out. They are still developing and maintaining people's interest. Waterbeds use, you guessed it, water as the support layer of the mattress. Sometimes, they come with a comfort layer of a different material as well. You should look into making your life a little more groovy and getting a waterbed if you struggle with night sweats or need additional pressure relief, not found in the everyday mattress. Waterbeds are excellent pressure relievers and cooling beds. 
The Luxury Mattress: 
The Luxury Mattress is exactly what it sounds like: pure luxury! They are more about quality and cost than about what the mattresses are actually made of. Luxury mattresses are actually available in any kind of mattress and get up to around 5 thousand dollars. If Luxury doesn't cut it, you can even go more high end with the ultra-luxury mattresses, which run up to around 10-20 thousand dollars. Ultra-Luxury mattresses are pricier due to their natural materials and hand-crafted quality. They also focus on the support layer, so you can have that luxury-grade support in your bed. 
When it comes to sleeping, having a mattress that best suits your needs is essential. Don't skimp on your mattress, since a good night's sleep every night is needed for a happy and healthy life. If you've already looked into all the common mattress options, you may want to test out one of the lesser bought mattresses. It could make the difference! Check out mattress sales in San Diego today.