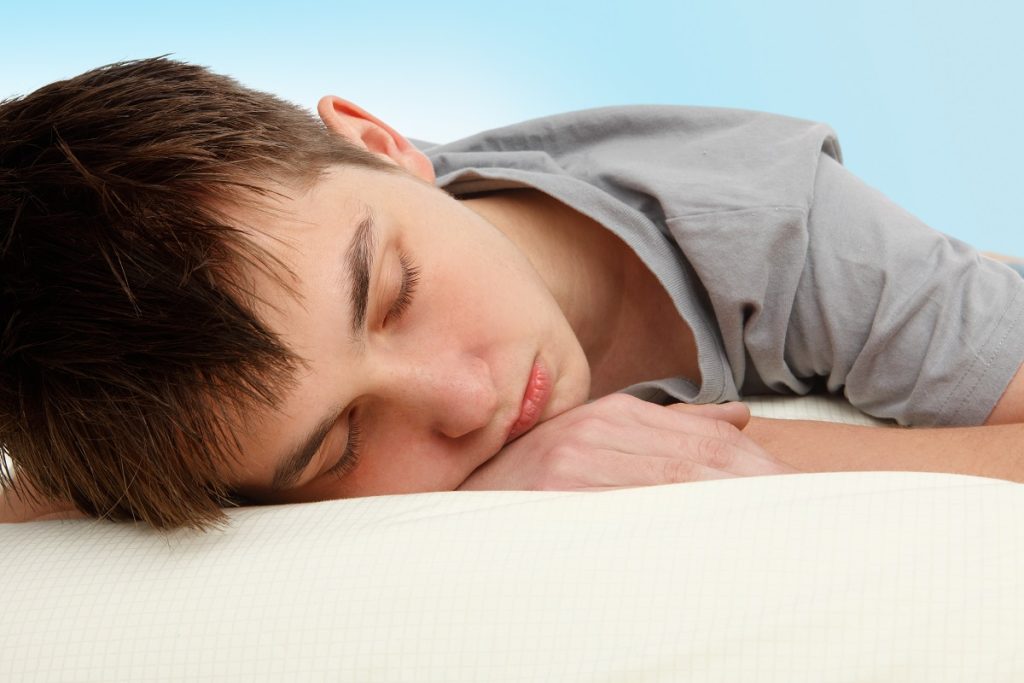 All About Kleine-Levin Syndrome
Kleine-Levin Syndrome (KLS), also known as Sleeping Beauty Syndrome, is a rare disorder where a person requires an unusual amount of sleep for a period ranging from one to three weeks. This is known as hypersomnia. It only occurs in one out of 1 million people, making it one of the rarest diseases in the world. Are you interested in learning more? The home of everyone's favorite San Diego mattress sale destination has done its homework for you, so scroll down!
KLS gets its name from the two doctors who helped discover it. In 1925, German psychiatrist Willi Kleine studied 5 patients who experienced persistent sleepiness. In 1929, Russian doctor Max Levin also conducted research on it. It was not given a formal name until 1962. 
According to the 2013 edition of the International Classification of Sleep Disorders-3, the following 5 criteria must be present for a diagnosis of Kleine-Levin Syndrome:
At least two recurrent episodes of excessive sleepiness for 2 days to several weeks

Episodes recur at least 1 per 18 months

Normal alertness, cognitive function, behavior, and mood between episodes

At least one of these during an episode:
Cognitive dysfunction

Altered perception, derealization

Eating disorder (anorexia or hyperphagia)

Disinhibited behavior (such as hypersexuality)
Symptoms not better explained by other disorders
KLS often begins during the teenage years and most people "grow out" of it, and doctors do not know the precise cause. It is more common in men than in women. The unusual disorder can often be mistaken for major depressive disorder or bipolar disorder. Many people with unipolar depression or are having a depressive bipolar episode will feel an urge to sleep on their San Diego mattresses a lot, so this conclusion makes sense. However, there are several ways doctors can identify the problem as KLS rather than a mood disorder. As illustrated above, one symptom of Kleine-Levin Syndrome is overeating food, referred to in the medical world as hyperphagia. This leads to an increased appetite that may not go away even after large amounts have been consumed, or excessive weight gain has resulted from eating more than necessary just because someone feels hungry all day long! Most people with Sleeping Beauty Syndrome will only be able to wake up to eat, drink, and use the restroom. Unusual speech patterns that are inappropriate for the individual's age while awake may also occur, which falls under the category of "cognitive dysfunction" or "disinhibited behavior."
Check out this real-life instance of a person living with the disorder:
It truly sounds like a nightmare in itself, as it impairs one's ability to work or go to school during the day. In addition, sleeping too long will result in dehydration, starvation, and eventually death. 
As mattress enthusiasts, it is truly fascinating to learn about all of the sleep conditions and disorders that exist, but unfortunately, we are not doctors. We, however, are experts at finding you the right mattress for your home improvement and wellness needs. If you are looking for the hottest mattress sale in San Diego, then today is your lucky day! Come on down to Mattress Sale Liquidators to meet Mickey and his astounding team! We will make sure that you leave with an unbeatable deal and a smile on your face!