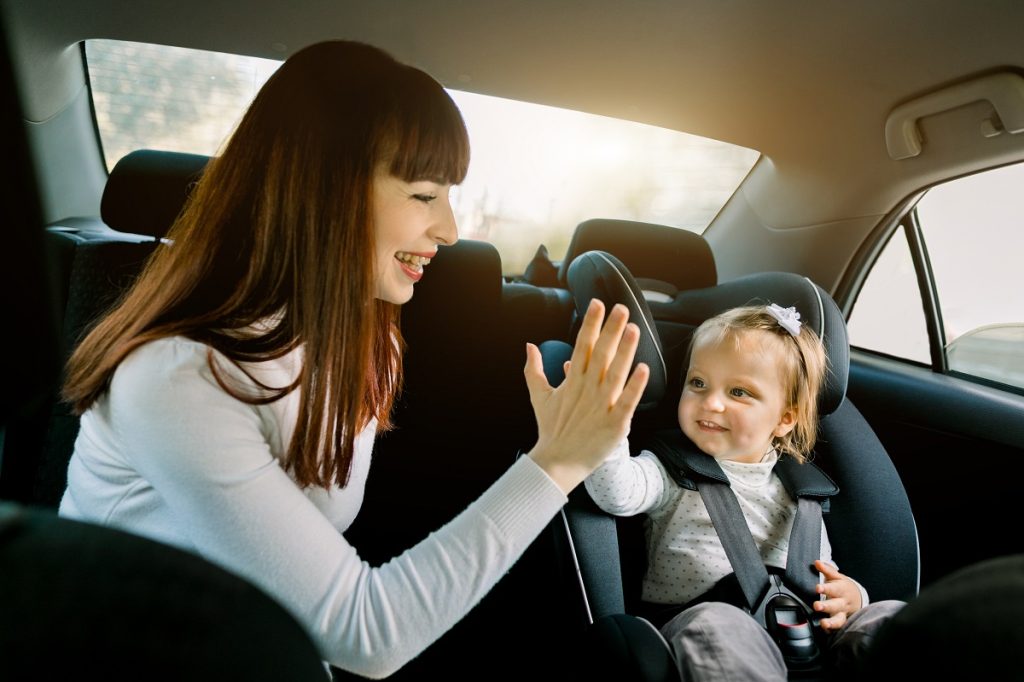 How To Safely Clean Baby Car Seat Covers from the Coronavirus
Since the coronavirus outbreak, making sure everything and everyone is as sanitized and as clean as possible is the main focus these days. As a parent, you can't help but be extra careful when cleaning your home, baby car seat covers, and car to protect your children from the coronavirus. Instinctively, this sanitization should also include your child's car seat and baby car seat covers. Still, bleach and other harsh chemicals that work efficiently on some surfaces may damage the car seat. 
Ultimately, when dealing with car seats, the components have to tolerate high forces and repeated use to make sure children remain safe in the event of a crash. Therefore, you should avoid any cleaners or disinfectants that may jeopardize the seat's components in any manner.
An easy solution to all this is to look at your baby car seat owner's manual for instructions on the appropriate way to wash and dry your particular car seat and its different components. If you can't locate your manual, take a look on the manufacturer's website for a digital version or contact customer service to have a replacement sent to you. 
Adhere to these tips to remove the coronavirus from baby car seat covers, as well as other germs and dirt, from your child's car seat. 
When A Spill or Mess Happens, Move Fast
The rule of thumb when it comes to stains and sills is to act as fast as possible. The reason is that usually, stains and spills that sit for a long time are generally next to impossible to remove. You can wait if it's a dry mess, but wet messes are entirely different. However, no matter what type of mess you are dealing with, never forget to take care of the baby first to make sure they are good. 
The next item on your checklist is to make sure you wipe off anything you can with a damp rag or wipes immediately. If you don't have time, at least soak the car seat cover beforehand, which will prevent the spill from drying up and setting into the fabric. 
Preventative Cleaning Tips
If you think you will keep your baby's car seat immaculately clean all the time, you are severely mistaken. Be that as it may, there are many things you can do to protect it and avoid disasters. Here are a few things you can do to keep your baby's seat as clean as possible:
A pack of disposable vomit bags is handy since they are odorless and leakproof. Also, they are inexpensive and help a lot, especially when you are taking the children on long summer vacation road trips.

Keep baby wipes in the car within reach: because you have a baby, you have baby wipes around, but try to keep them at arm's reach instead of having to look through your bag for them. Aso, you can encourage your children to use them and tell them where they are.

Use snack or

food

containers to prevent spills: Buy travel-friendly containers for your children's age. Make sure they're easy to open and close for your child.

Bring a cleaning kit for road trips: Take along a bag with a towel or paper towels, a travel-size baby wash, and bottled water, so you can spot clean on the go until you reach your destination.
How To Properly Do Car Seat Cleaning? 
Harness Webbing and LATCH Straps
Typically, you should only spot clean harnesses and straps. Use a non-abrasive damp cloth or sponge with mild soap and warm water. Make sure to air dry these parts, and whatever you do, do not throw them into your dryer. 
Covers and Soft Goods
A good majority, but not all manufacturers, produce removable car seat covers and machine washable pads. Normally, mild or baby-specific detergents are recommended, and it's best to air dry covers and pads and do not use bleach. 
Plastics and Metals
You can probably clean the car seat shell and other plastic parts with a damp cloth and mild soap and water. If you use soap, make sure to go over the shell again with a clean, wet cloth to remove any soap residue. 
Buckles
It's mostly recommended to only use water when cleaning buckles or push-on LATCH connectors. The issue that may arise is that soaps or lubricants may leave a residue that can affect performance. Additionally, some cleaners that are recommended or marketed as best for dealing with coronavirus in the house can be corrosive. Nonetheless, some seat manufacturers approve the use of soap to clean these components. It is always advisable to check with your owner's manual for specific product guidance. 
Make Sure To Check The Car Seat Fit
Since the coronavirus has kept us at home more, everyone is doing less driving, so it's a good idea to check the height and weight limits and make sure they're still suitable. 
Establish that your child still fits within the car seat's limits and that the harness height is correct for him. Keep in mind that the harness should be at or under your child's shoulders when using a rear-facing seat. Also, check whether the crotch buckle must be adjusted to meet the manufacturer's specifications.
It would help if you always remembered to follow this checklist to make sure you apply car seat safety:
Right seat: The child should be within the height and weight limits of the car seat

Tight seat: When placed inside the car with either lower anchors or the vehicle seat belt, the car seat should not move more than one inch in any direction. Stay away from these usual car-seat installation errors.

Harness height: The harness should be at or under the shoulders if rear-facing or at or on top of the shoulders when forward-facing.

Harness tight: The harness should be sufficiently snug so that you can't pinch any harness fabric between your fingers at your child's shoulders.

Final check: Recline right and tether tight: Recline right for rear-facing car seats and tether tight if forward-facing.
If you have already sterilized your car seat with harsh chemicals or against the manufacturer's instructions, get in touch with your manufacturer's customer service for advice on any potential damage and replacement components if required.