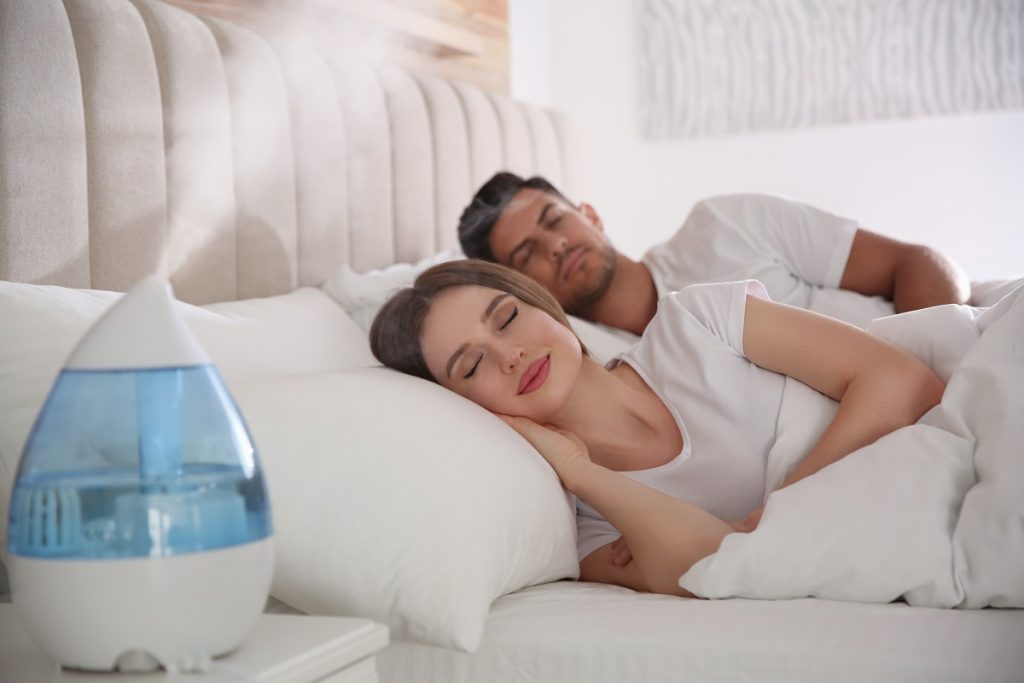 Natural Ways to Help You Fall Asleep at Night
If you have trouble falling asleep at night, you're not alone. About 60 million Americans are right there with you, up at night struggling to get some shuteye. You want to make sure you are getting the best out of mattresses in San Diego.
Many people don't want to take medications or are worried about side effects. The good news is you don't necessarily have to. A few tips that might help you fall asleep – naturally.
Drink plenty of fluids.
Warm milk has long been the go-to sleepy time drink, but you can also try chamomile tea, or even tart cherry juice (good for melatonin production). The main liquids to avoid are caffeinated drinks and alcohol because they tend to disrupt sleep.
Commit to routine exercise.
Getting your body moving every day often has a positive effect on the ability to fall asleep. Timing is key though, avoid exercise starting at about two hours before bedtime otherwise you'll get endorphins going.
Invest in a good mattress.
The wrong mattresses can have such a negative impact on your sleep. Many people find investing in one of the quality mattresses in San Diego shops helps them to drift off to a restful sleep. Remember, a quality pillow helps too!
Avoid Light Disruption.
Excess light exposure can wreak havoc when trying to fall asleep, especially if you live in an area prone to light pollution. Invest in blackout curtains or begin wearing a sleep mask to help to keep interfering light away.
Optimize your sleep schedule.
Avoid sporadic waking times and, instead, choose a fixed wake-up time and wake up to an alarm if you need to. Over time, your body will eventually be naturally tired at the same time every day. (Couple your wake-up time with a good workout routine!)
Take melatonin supplements.
Melatonin is a hormone that is naturally released in the brain a few hours before bedtime. Boost your natural melatonin with supplements that might help you to sleep better (experts recommend using a consistent brand/dose from a reputable company). Just be sure to talk with your doctor if you are taking other medications or supplements.
Optimize bedroom temperature.
Ideally, the temperature in your room should be between 65 and 72 degrees. Many experts are leaning towards 65 degrees as a good temperature. Some people find cracking a window, even in cooler weather, helps them sleep better as well.
Scent your room.
A calming scent can also help some people sleep better. Try using a quality diffuser to use with a soothing (quality made) essential oil, such as lavender, to try to induce sleep.
Avoid disrupting naps.
Sometimes a cat nap goes a long way towards boosting productivity but too long of a nap or taking one too late in the day will likely make it harder to fall asleep come bedtime. Set timed alarms to avoid too much sleep and definitely don't sleep once mid-afternoon arrives.
Put away the electronics.
Shut yourself away from all stimulation 30 minutes before bedtime. This way, your mind is less active, and it'll be easier to drift off. Instead, opt for soothing music or a boring or unemotional book. Many people don't realize how disrupting surfing on their phone is to falling asleep.
Try meditation.
Mindfulness reduces anxiety and creates a sense of calmness and serenity which both can lead to a state of relaxation that is conducive to good sleep.
Good sleep is essential to everyone's physical and mental health. Not being able to fall asleep at night on a regular basis can result in stress, anxiety, migraine headaches, and numerous negative health effects.
At Mattress Sale Liquidators, we're here to support your sleep environment. Check out our mattress sale in San Diego to see if we can help you find the ideal mattress to help you fall asleep at night.