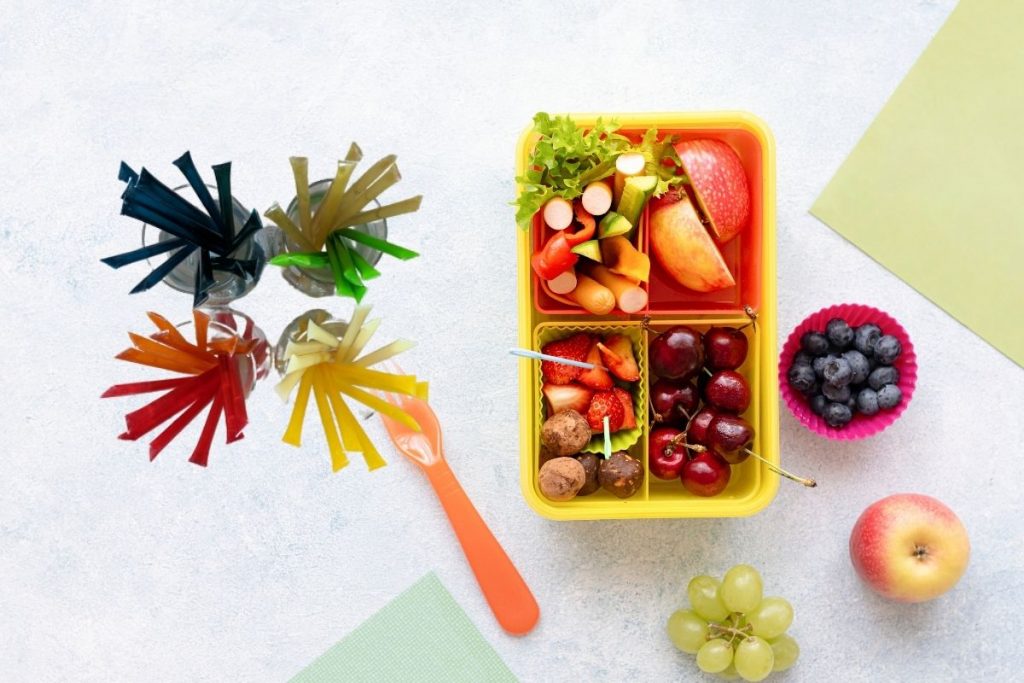 Why Flavored Honey Sticks Are a Perfect Snack for Your Child's Lunchbox
If you're looking for a sweet but healthy treat to put in your child's lunch box, then we've got the perfect solution for you! We've got everyone's favorite flavored honey sticks rolling out year-round round! 
Here are the top reasons why our
honey sticks
are great for kids of all ages! 
Each honey stick contains 5 grams of
US Grade-A honey
, is gluten and peanut-free, and Kosher Certified by the Orthodox Union. 
You won't have to worry about most dietary restrictions with our honey sticks.
A rainbow of tasty flavors to choose from
Choose from cinnamon, orange, sour lemon, pina colada, pure honey, green apple, peppermint, and sour blue raspberry. You can even get a bundle of all the flavors? How's that for tasting the rainbow?
Health benefits
These sticks come with plenty of health and environmental benefits. Not only can they be used as natural sweeteners, but Bee Man Honeystix is committed to keeping the earth as free from pollution as humanly possible, as they are packaged with 100% recyclable plastic. With sugar being a widely common ingredient in the commercial food we consume on a daily basis, it is widely responsible for a national issue our country has faced for generations: obesity. Professional research has proven that people do not simply eliminate a bad habit from their lives, but rather they replace old routines with new ones. That way, you can stock up on these mouth-watering treats without any of the guilt another food such as Oreos would provide you!
Easy to pack and open on the go
There are two ways you can open your honey sticks, either by biting the end of the stick with your teeth or by placing your thumb at the bottom of the seal and flipping it up. They are made to even be taken on the go, so they can serve as the perfect gift for that one busy bee in your life. 
Long-lasting
Honey can also be used for improving your diet, reducing stress, and relieving cold symptoms. In fact, it has been used in medicine for well over five thousand! Unlike many traditional sweets, there's no rush to gobble up these gooey sweets immediately if you want to save them for later, as they have no expiration date. However, they can be preserved for up to 2 years for the best quality. 
Great for different recipes
Not sure how to use a honey stick? You can utilize them for all sorts of food and drinks! This includes but is certainly not exclusive to:
Cocktails

Cupcakes

Honey

Honey Apple Bundt Cake

Smoothie Bowls

Sorbet

Trail Mix
Conclusion
You and everyone in your family will love our honey sticks. No matter if you're the youngest child in the family or a grandparent, we have a flavor for everybody! Gather together and savor the pride of Beeman Honeystix's hard, passionate work! If you're still not sold, we can send 1 free honey stick straight to your home for your child to try out for themself. Who knows? You may even find yourself wanting to share them with the kids in the neighborhood when Halloween rolls around instead of traditional store-bought candy.