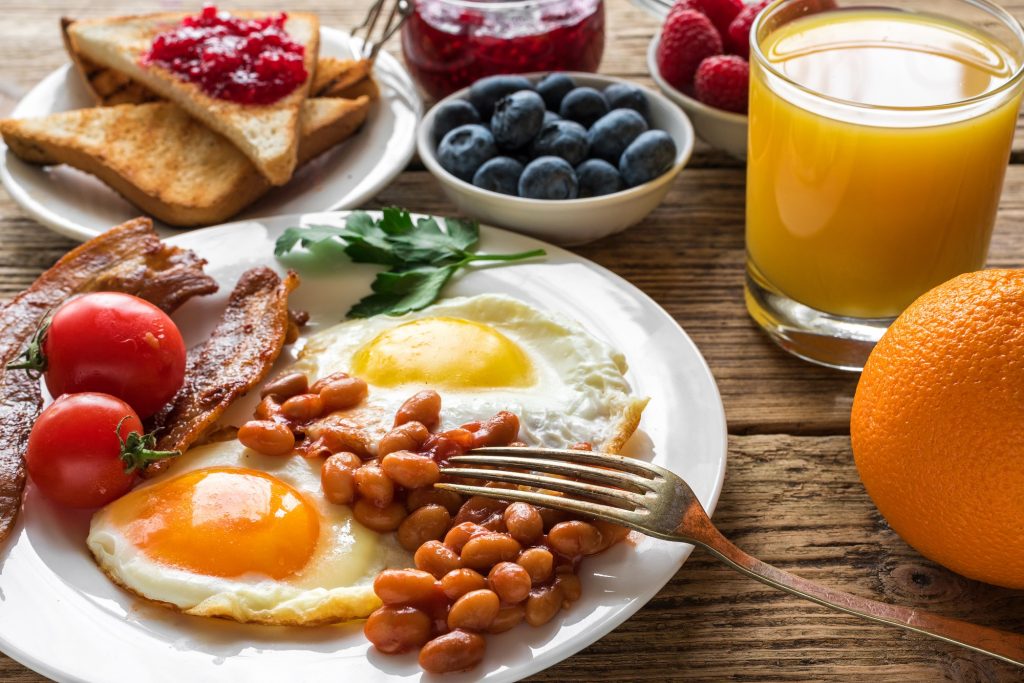 7 Best Foods for Healthy Eyes
Unfortunately, many people believe that the deteriorating vision that comes with aging is irreversible and something they have to struggle through as a part of life. What they don't yet know is that there are tons of ways to repair weakened vision and even prevent your eyes from developing vision problems as you age! Laser eye surgery in Los Angeles can be a great option for a quick and painless procedure to correct many vision conditions. However, if you're looking for an easier approach to having and maintaining healthy eyes, then paying attention to what you eat is the best way to keep your eyes healthy. Food is not only a great source of energy for your body, but it can also be extremely restorative to certain body parts such as your eyes! Here is a list of the best foods for healthy eyes: 
Dark, leafy greens
It's no secret that greens are great for your body and overall health but they are composed of many specific vitamins and nutrients that are very beneficial for your eyes. They are rich in carotenoids like zeaxanthin and lutein which lowers your risk of certain eye diseases like cataracts. They also contain a lot of vitamins C and E which are both very good for strengthing your eyesight. 
The most common dark, leafy greens include:
Spinach

Kale

Arugula

Collard greens
Carrots
Carrots are pretty widely known to be very beneficial for eye health. They are rich in beta carotene and vitamin A which strengthen the surface of the eye. They also help prevent some eye conditions and eye infections. Beta carotene is what makes carrots orange and is converted by the body into vitamin A. Vitamin A is a key component of a protein that helps the retina absorb light.
Listening to age-old advice can help prevent certain eye conditions and is a cheaper alternative to the LASIK eye surgery cost in Los Angeles that you would have to endure to correct your vision. 
Fish 
Fish are very rich in omega-3 fatty acids and oily fish offer higher levels of these essential nutrients. The retinas in your eyes need 2 types of omega-3 fatty acids (EPA and DHA) to function correctly and efficiently. Both are found in many different types of fish. Omega-3s are also reported to protect your eyes from different eye conditions such as glaucoma and are found to reverse dry eyes. 
The most common fish include:
Salmon

Trout

Sardines

Tuna
Citrus fruits and berries 
Citrus fruits and some berries are high in vitamin C, which is an antioxidant that may reduce the risk of age-related eye issues, macular degeneration, and cataracts. Vitamin C supports and strengthens blood vessels, especially in the eys and the eyes actually depend on this vitamin because it is concentrated in the eye tissue. This support and strength are vital in countering the need for laser eye surgery in Los Angeles. 
The most common citrus fruits and berries include: 
Oranges

Lemons

Grapefruit

Tangerines 
Nuts 
Nuts are also a great source of omega-3 fatty acids and contain a large level of vitamin E. Vitamin E is important to eye health because it was found to protect the eyes from diseases such as macular degeneration and actually may prevent the development of cataracts. 
The most common nuts include:
Cashews

Almonds

Peanuts

Walnuts
Beans 
Beans, like some legumes, contain high sources of bioflavonoids and zinc which are found in large concentrations in the eyes. These minerals can help protect the retinas from damaging effects of bright and intense lights. Beans can also lower the risk of developing cataracts and macular degeneration. 
The most common beans include:
Kidney beans

Lima beans

Black-eyed peas

Lentils
Eggs 
Eggs are an amazing source of zeaxanthin and lutein and the zinc in the egg yolk helps your body use those elements efficiently. These minerals can help reduce the risk of vision loss due to aging and they boost the amount of protective pigment in the part of the eye that controls central vision. 
Overall, food is a great source of nutrients and vitamins that can really help repair your eyes and protect them from eye conditions that develop as the body ages. Taking these preventative measures can help ensure that you won't need to invest in the LASIK eye surgery cost in Los Angeles because you'll be keeping your eyes healthy and strong. However, if you do have an existent eye condition laser eye surgery in Los Angeles may be a good option to correct your vision and these foods rich in essential nutrients can help your eyes stay as healthy as possible to speed up your recovery.