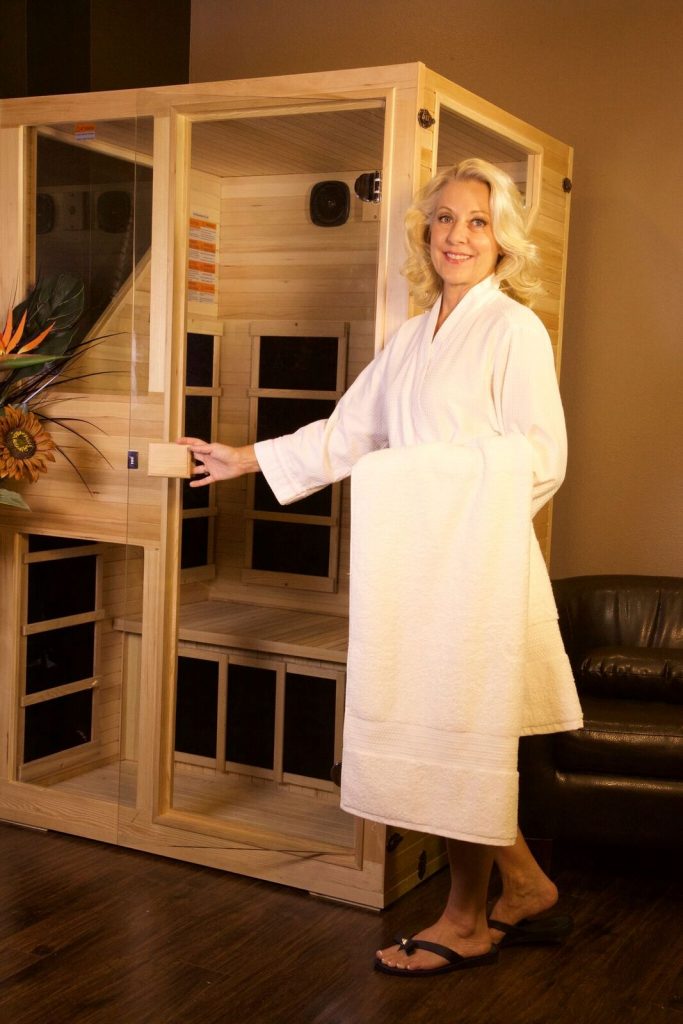 Getting Started With A Far Infrared Sauna: Build A Threshold Of Endurance
If you have finally decided to undergo infrared sauna therapy, then its probable that your wellness, safety, and health are the primary driving forces behind that decision. Chances are, you are planning to experience far infrared therapy for the first time and if that's the case, it's critical to do the required research before undergoing your far infrared sauna session. Ask yourself the following questions, and really understand the answers to them before you begin your therapy journey. It will ultimately unveil the promise of optimal wellness and health.
How often can I use the

far infrared sauna

safely to maximize the health benefits?

Do more infrared sessions result in better health?

What time of the day is the best to have an infrared session?

Can I overdo infrared sauna use?

How much time should there be between two infrared sauna sessions?
While there are tons of questions you can ask, the most important one is how to build a threshold of endurance during infrared sauna sessions? It's essential to pay attention to this aspect if you are going to enjoy sauna therapy for the first time. 
Always have steady increments 
Whether you are starting far infrared sauna therapy or any other procedure, introducing any substance into your body's physiological network should be done in steady increments. It doesn't only give you the ability to gauge your endurance, but it also ensures long-lasting health benefits. While you are starting out using the far infrared sauna, you should take shorter sessions, and the sessions should be spread apart. This is necessary to allow your body to acclimatize to the heat and rays of the far infrared sauna. Most importantly, this is critical if you are inexperienced with heat therapy.
Research shows that the wavelength of the infrared sauna is deeply penetrative, and it can significantly impact the cellular structure of your body. This makes infrared therapy one of the most powerful forms of heat therapy available. It's essential to allow the body time to adapt to maximize the benefits and get accustomed to this therapy. 
Among all other sauna therapies, the far infrared sauna is distinctive because it uses invisible rays of the light spectrum to penetrate deeply into your skin to increase the heat of your body from the inside out. Therefore, unlike a traditional dry sauna, the external temperature of the sauna is not high. Sometimes it can be deceiving because the infrared light deeply penetrates your soft tissues to induce abundant sweating despite the lower external temperature. 
Allow 24 hours between sessions
If you are starting far infrared sauna therapy, then allow yourself a 24-hour break between sessions. 
Once you have used your home sauna kit for around 3 weeks, you should be able to begin increasing the frequency of your use. However, it varies based on your body's needs and if your body is supported by increased hydration. Just like any other medical treatment or exercise, it's essential to create a routine. A serious commitment will augment the benefits reaped from your infrared sauna.
Although using a sauna every single day has tremendous benefits, it's great to have a single day of rest every 7 to 10 days to cope up with how your body reacts to the heat. It will help the physiological network of your body to seek equilibrium. Take time to rest, even if you don't feel that it's needed!
As you explore far infrared sauna therapy, a deep awareness of your body should begin to develop and you'll learn to listen and respond to what your body needs. To maximize the health benefits, make sure you are always hydrated, so you can enjoy a relaxing and soothing experience!