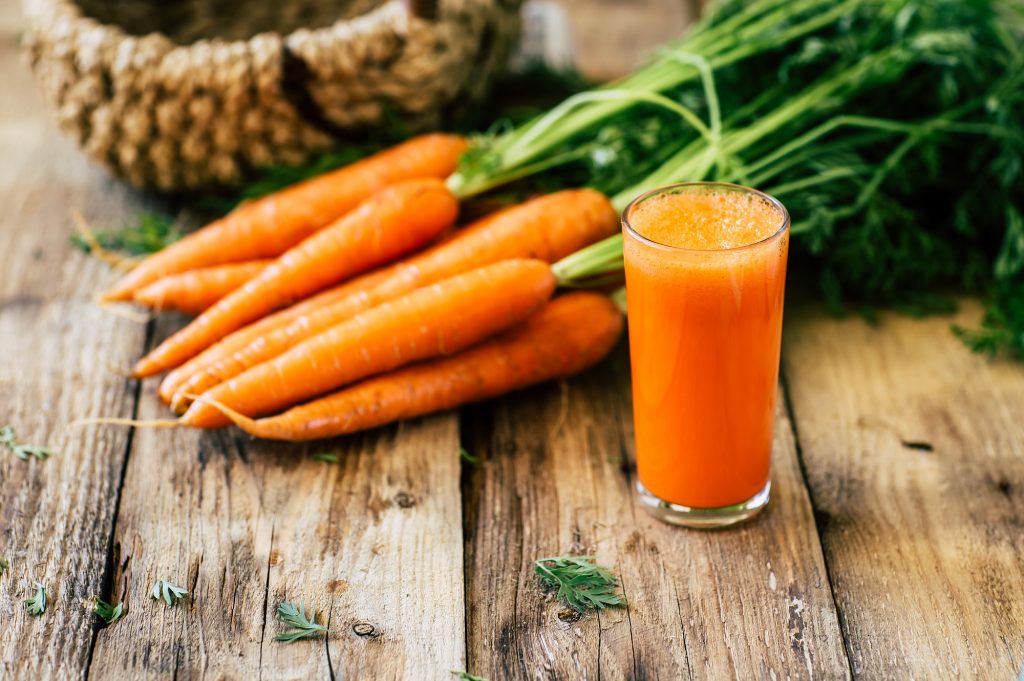 Are Carrots Good For Your Eye Health?
Carrots are famous for being highly nutritious and crunchy root vegetables but do they have actual health benefits? People have claimed for centuries that they improve your night vision and eye health. So, are carrots actually scientifically beneficial for your eyes or is it a myth? Even surgeons who offer LASIK in Los Angeles recommend eating carrots as a healthy diet to improve vision!
Your eye health and carrots – background
It has long been believed that carrots substantially improve your eye health and promote eyesight, especially at night. But the fact of the matter is that the association between better vision and carrots is originated from a myth. 
Historically, the British Royal Air Force pilots began to use radar to shoot down enemy planes during the Second World War. To keep technology a secret, the visual accuracy of the pilots was attributed to eating carrots, especially at night. That cover-up story led to a massive campaign that promoted carrots for better eyesight. Therefore the elaborated link between improved night vision and eating carrots remains famous today.
Carrots are high in antioxidants 
LASIK surgeons in Los Angeles claim that carrots are a source of antioxidants. Although carrots are not the magic eye food that they gained popularity during World War II, they do have a certain amount of compounds that are critical for eye health. They are a rich source of lutein and beta carotene, which are antioxidants that can prevent eye damage caused by free radicals. 
Beta carotene gives yellow and orange plants their coloring. Orange carrots have a higher density of beta carotene which your body takes converts to vitamin A.
Vitamin A helps you form rhodopsin which is a light-sensitive pigment that can help you see better at night. 
When you eat cooked carrots rather than raw ones, your body utilizes beta carotene more efficiently. Vitamin A is also a fat-soluble, so it improves absorption. 
Yellow carrots are rich in lutein, and they can help your eyes avoid age-related macular degeneration (AMD). AMD is a condition that results in gradual loss or the blur of your vision. 
Intake of diets rich in lutein can protect your eyes from AMD. 
Other benefits of carrots
Apart from improving your vision, there are several other health benefits of carrots. Most of the benefits focus on significant content of carotenoids, including beta carotene, lycopene, and lutein. The following is a list of other benefits of carrots:
It supports the digestive system – Did you know carrots are high in fiber and can help you prevent constipation. A single carrot contains around 2 grams of fiber. Eat carrots regularly to improve gut bacteria!
It can reduce your risk of cancer – Carrots protect against colon cancer by improving your digestive system. Secondly, some antioxidants in carrots can have anti-cancer effects. 
It stabilizes blood sugar – Carrots do not cause a significant spike in the blood when you eat them because they have a low glycemic index. It also stabilizes the blood sugar level. 
It's good for the heart – Orange and red carrots are rich in lycopene which is a heart-protective antioxidant. They also reduce heart disease risk factors, including cholesterol levels and high blood pressure. 
It protects skin- Although carrots are not effective sunscreens, lycopene and beta carotene antioxidants may help protect your skin from sun damage. 
Other ways to boost your eye health 
Eating carrots is not the only way to improve your vision and eye health. There are various other strategies that can improve your overall eye health. 
Use sun protection – Sun can damage your eyes, and it can lead to pterygium, macular degeneration, and cataracts. Surgeons in Los Angeles who offer cataracts and LASIK services recommend patients to ensure they are protected when exposed to the sun for long periods of time. Sunglasses can protect your eyes up to 100% from UVA and UVB. 
Limit screen time and blue light – exposure to televisions, computers or smartphones can cause eye strain. Make sure to turn off your screens at night; otherwise, blue light can cause retinal damage. 
Exercise– Engage in physical activity to improve both your overall health and eyes.
Don't smoke– Smoking is linked to macular degeneration, cataracts, and vision loss. 
Strive for a balanced diet – Foods rich in omega-3 fats, vitamin E, and vitamin C are great for your eyes. Dark leafy vegetables are also great for your eyes!
Get your eyes checked by an eye care professional. Seeing an ophthalmologist is a good prevention health habit. 
The bottom line 
Various surgeons in the LASIK eye center in Los Angeles offer free consultations regarding eye-related diets, and they recommend to eat carrots. Although the idea that carrots promote good vision and improve eye health originates from a myth, it is not entirely untrue! 
They are particularly high in antioxidants like beta carotene and lutein, which can help you protect your eyes. Apart from this, carrots may help you benefit your skin, heart, digestion, and overall health. 
You should establish healthy habits of protecting your vision like limiting your screen time, wearing sunglasses, and exercising if you want to keep your eyes healthy.