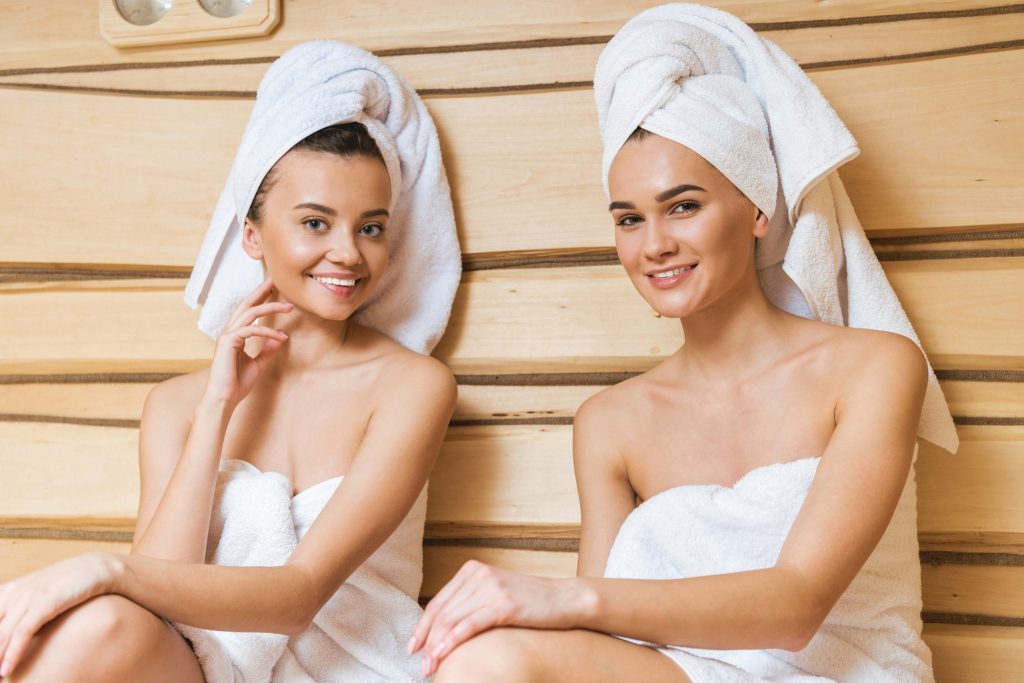 How Much Time Should You Spend in a Sauna
For some, saunas are a way of life. However, many people have yet to experience the wonders of a relaxing sauna session. Whether you use them after a workout or just to unwind, saunas offer tremendous infrared sauna benefits.  
If you are trying out a sauna for the first time, or you are a regular sauna user, it's essential to know how much time you should spend in the sauna, and how often you should go. 
Here are some tips about what you should keep in mind while you are using a sauna:
According to the American College of Sports Medicine, you should start slow and be extra cautious the first few times you use a sauna. Below are the time specifications for each kind of skill level and experience!
For beginners – Never use a sauna for more than 10 minutes at a time to get your body used to the heat. If you are a first time user, you should keep it to 5 minutes only.
Exercise – If you're using the sauna as a form of exercise or cool down, for the best and healthiest results, stay in the sauna for at least 10 minutes but don't exceed the maximum time limit. 
Maximum time– you shouldn't use the sauna for more than 15 minutes at a time. 
Some experienced sauna users may overdo it but the longer you stay in the sauna, the higher your risk of dehydration. So as a general rule, even as an experienced user, you should not stay longer than 20 minutes. 
The origin of the word, 'sauna' identifies the practice as a relaxation tool so you should really just pay attention to your body and stop once you get too hot.
There are several infrared sauna benefits! While saunas are popular for socializing and relaxation, using a sauna at the end of the workout, or a hard workday can have many sauna health benefits not only for your skin but also for your inner health.
Saunas have been linked, through various research studies, to improved heart function among those who have chronic heart failure. 
According to research, frequent sauna use is connected to a reduced risk of stroke. In that case, it is recommended to frequently use a sauna at least seven times a week. 
Reduce the risk of dementia
There is a high correlation between a lower risk of dementia and Alzheimer's disease and frequent sauna use. 
Reduce muscle soreness and inflammation 
Those who enjoy the far infrared sauna benefits have reported reduced muscle soreness after a hard workout, as well as reduced systemic inflammation. This correlation was found among people who use saunas at least two to five times a week. 
Although there are numerous infrared sauna benefits, it is important that you are aware of the potential risks!
These potential risks may include overall dehydration and decreased fertility in men. Although saunas are safe, it is essential to make sure you use one properly!
With potential risks in mind, here are some frequently asked questions that may arise:
Should I use a steam room or a sauna?
Although you might be tempted to use both a steam room and a sauna if you have access to both, it is recommended to stick to the sauna since it offers sauna benefits. 
However, there are no direct answers as to which is better, it is left to your individual preference. Whichever one you choose, make sure to take a 10-minute break in between sessions for your safety!
Steam rooms are often called "wet saunas". Although they are similar to regular saunas, they are not real saunas. With its high level of moisture, a steam room is more related to a Turkish bath. Although they offer different benefits, they can be extremely relaxing after a long day or a hard workout. 
Recommended tips when using a sauna
Familiarize yourself with what to expect! If you want to use the sauna at your gym, be sure to inform yourself as public saunas often have a different set of rules regarding their usage. Make sure to learn what's normal at the location of your sauna, and keep the following things in mind:
Learn the rules for each location you go to

Take a quick shower before you go into the sauna

Soon after using the sauna, take a cold shower and dip in an icy body of water

Stay hydrated and take it easy. 
Lastly, visiting a sauna should be a rejuvenating and pleasant experience, buy sauna to have an ultimate relaxing experience. Remember to take a deep breath, relax, and enjoy yourself.