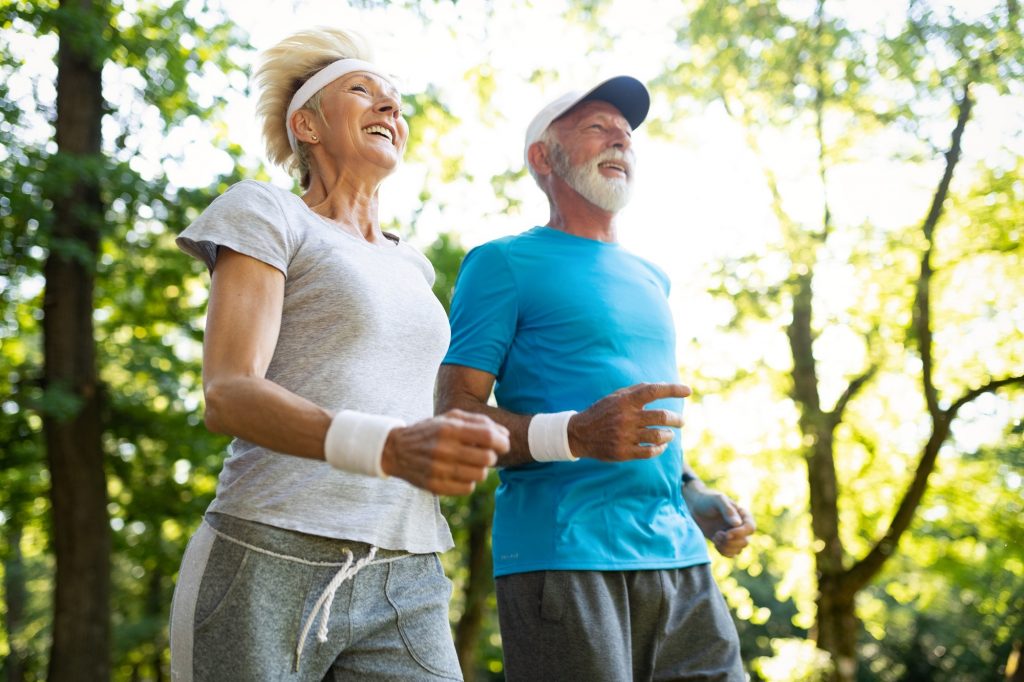 Ten Ways to Improve Your Eyesight
People often believe that getting regular eye checkups is the ONLY way to improve eyesight. They believe these checkups could help them avoid illnesses and injuries that can harm their eyesight. However, there are plenty of other ways which can help improve your eyesight and vision too. Keep reading to learn how to get healthy eyesight today and forever!
If you are based in Los Angeles, reach out to the most trusted LASIK surgeons. They have extensive qualifications and experience and can advise you about the best practices to improve your eyesight. 
Get enough minerals and vitamins 
Minerals like zinc and various vitamins like A, C, and E can help you protect your eyes and prevent macular degeneration – a condition that deteriorates the part of the eye that controls central vision. Omega-3 fatty acids are also recommended for better eye health. 
The following food sources which vitamins that strengthen the macula. 
Sweet potatoes

Strawberries

Spinach

Broccoli

Red peppers 

Carrots

Citrus
Don't forget the carotenoids
Apart from the minerals and vitamins above, there are several other nutrients that are crucial to improve your eyesight. Zeaxanthin and Lutein are carotenoids that are found in the retina. These compounds have antioxidant properties and improves pigment density in the macula. Leafy green vegetables, zucchini, broccoli, and eggs contain Lutein and zeaxanthin. Make sure you increase your intake of these items! 
You can also take zeaxanthin and Lutein in supplement form. 
Always stay fit 
Exercise and maintain a healthy weight to not only improve your overall health but also specifically your eyesight. Today, type 2 diabetes is a common illness in people who are obese or overweight, which can cause damage to the blood vessels in the eyes. 
Diabetic retinopathy is a condition that causes blindness or vision loss among diabetic patients. It damages the blood vessels in the retina (a light-sensitive layer) of your eye. Diabetic retinopathy may not be severe at first, however finding it early on can give you more treatment options. You should also manage your diabetes by taking regular medicine, eating healthy, and staying physically active. Get your blood sugar levels into a normal range and trim the chances of developing type 2 diabetes and it's complications. Together this can help you delay or prevent vision loss. 
LASIK surgeons in Los Angeles are one of the most qualified vision consultants to ask about eye health. But also make sure you consult your physician once a year if you do have diabetes. 
Manage chronic conditions
Diabetes is not the only illness that can affect your vision. Other conditions like multiple sclerosis and blood pressure can affect your eyesight indefinitely. These conditions are related to chronic inflammation which can negatively affect your health from head to toe. For example, inflammation of the optical nerve can cause severe pain and complete vision loss. Take regular medications and have healthy habits so that you can manage your adverse health conditions and avoid diseases like sclerosis. 
Wear protective eyewear
LASIK Eye Surgeries can help correct your vision and most specialists will advise you to protect your eyes in any and all situations. Whether you are doing a science experiment, working in your garage or playing racquetball, it is essential to protect your eyesight by wearing appropriate eyewear. 
Protective eyewear is a must if there is a risk of sharp objects or dangerous chemicals. Almost all the protective goggles are made of polycarbonate, and they are often ten times tougher than any of the other forms of plastic. 
Sunglasses are best for UV protection 
When it comes to improving your overall eyesight, wearing sunglasses is the best thing you can do. Sunglasses are not just a fashionable accessory, they can protect your vision from harmful UV rays. You want sunglasses that will block out 100% of UVA and UVB radiation from sunlight. 
The right quality sunglasses can help save your eyes from being damaged by the sun.
Follow the 20-20-20 rule
During the day, your eyes work hard and need a break now and then. The strain is very intense if you work on a laptop or computer over a long period. It is great to follow the 20-20-20 rule to ease the strain. 
The rule states that you should stop staring at your computer every 20 minutes, and look at something which is placed 20 feet away for at least 20 seconds. This releases the strain and tension in your eyes. 
Quit smoking 
Smoking is not only bad for your heart and lungs, but it also has adverse effects on your teeth, skin, hair, and eyes. It dramatically increases the chance of developing age-related macular degeneration and cataracts. 
The good news is, you will notice the healing effect even within the first hour of when you quit smoking. The longer you avoid cigarettes, the better your overall health will be. As a result, inflammation will ease out through your body and particularly your eyes. 
Learn your family history 
Some of the significant eyesight related conditions are hereditary. Being aware of your family history and taking appropriate precautions will help you avoid any severe eye conditions. 
The following are the major hereditary conditions:
glaucoma

optic atrophy

age-related macular degeneration

retinal degeneration
Make sure you learn your family history and consult a physician to get the appropriate care!
Keep your lenses and hands clean 
Your eyes are particularly vulnerable to infections and germs. Even the little things that irritate your eyesight can negatively affect your vision. Keep your hands clean before you handle your contact lenses or touch your eyes. Replace your contacts regularly and be sure to disinfect them too!
The bottom line
You may overlook washing your hands, watching your weight, and eating vegetables, but they all play a significant role in better eyesight. 
The customer-centric best LASIK surgeons in Los Angeles can help you understand the specific needs of your eyesight. 
Protecting your eyes at all levels and living a healthier lifestyle can not protect against every single eye condition, but they can also lower the odds of developing a severe problem that may hurt your vision indefinitely.