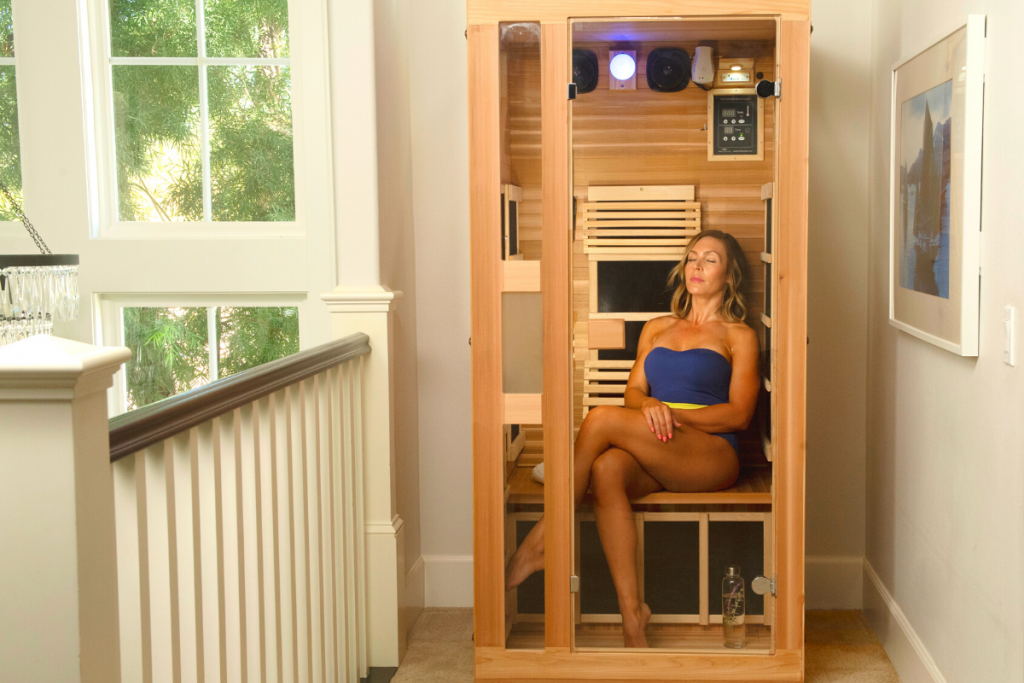 Eight Things To Know Before Trying An Infrared Sauna
All of a sudden, your BFF's start skipping out on the happy hour and start going to infrared sauna sessions instead! Now, you're starting to think – "Hmm, maybe it's time to rethink the benefits of a sauna." 
Compared to standard saunas almost 2000 years ago, the upgraded infrared saunas are new and trendy. The devotees of this special sauna will tell you that invisible light can penetrate the tissues and increase the process of detoxification in your body, thereby providing soothing benefits to your muscles and promote your overall well being.
In traditional saunas, hot airwaves hit your body and make you sweat, while if you decide to purchase an infrared sauna for sale, your body absorbs the infrared heat and sends the sauna's rays to all different parts of your body.
If you are a newbie and are considering trying out a sauna session, there is no doubt you will enjoy the daily experience. However, taking the time out of your day to sit down and sweat is not always as easy as it looks. Not to worry! We have provided some tips and tricks from the experts for you to apply the next time you sit in an infrared sauna. 
Do not drink alcohol! 
It is a bad idea to drink any form of alcohol before going to a sauna session. Drinking before a sauna session can result in major dehydration, which is unsafe.
Drink water instead!
One of the most common mistakes people make when using the sauna is not drinking enough water before and after your session. The goal is to sweat as much as possible, so hydration is essential. Just like one may drink more water than usual before a workout, the same should be applied to a sauna session. You are sweating more than normal, so in turn, you should also drink more than normal.
Experts recommend drinking one liter of water at a time before and after a session. The rule of thumb is if you get thirsty once you are finished with your session, you drink enough water.
Sitting up straight
Although some people enjoy relaxing in different positions in the sauna, experts say sitting up straight is the most effective method. Sitting up straight allows the heat to contact both the front and back of your body.
During the sauna session, the goal is for your body to absorb as much infrared heat as possible, so sit up straight for the infrared heat to make contact directly at the core (front and back) of your body. Sauna cost is always worth it if you get as many benefits from each session!
Feel the rainbow
You might notice a colorful little chromotherapy guide showing different chromotherapy options and their benefits. For example, green is a booster for relaxation, while yellow can be used to relieve stress.
Try to resist the urge to use all 12 color options during the session. Instead, sit directly under the lights and allocate three to five minutes for each color for significant gains.
Embrace iPhone ban
Smartphones are not allowed in infrared saunas because light and heat will interfere with the hardware. Although some locations can offer Netflix or live TV in their box, challenge yourself to avoid distractions and embrace digital detoxification. Meditation in the infrared sauna can be an efficient form of relaxation, as well.
Make some time to calm down
When scheduling an infrared sauna session, make sure you give yourself enough time after your session to return down to your core body temperature and cleanse your body of sweat. Experts recommend that you cool down for 5 to 15 minutes and then take a cold shower depending on the length of your session.
Showering is essential because sweating is one of your body's primary natural detoxification processes, and you want to wash away all sweat so that your skin does not reabsorb it. 
Put on loose clothes
After the sauna, you may continue to sweat. Wearing breathable clothing such as yoga pants or loose clothing will allow your body to comfortably release the remaining toxins from your session. 
Schedule a session when you are free
The sauna can be beneficial in many cases. If you have sleeping problems, the evening sauna can help you relax before bed. On the other hand, you can also use an early morning session to help prepare you for the day ahead. For many people, buying an infrared sauna for sale and using it in the morning or evening in the comfort of their own home can be most efficient in the use of their time. 
We hope you enjoyed our helpful tips to follow before entering a sauna. We would love to hear about your first experience in an infrared sauna in the comment box!