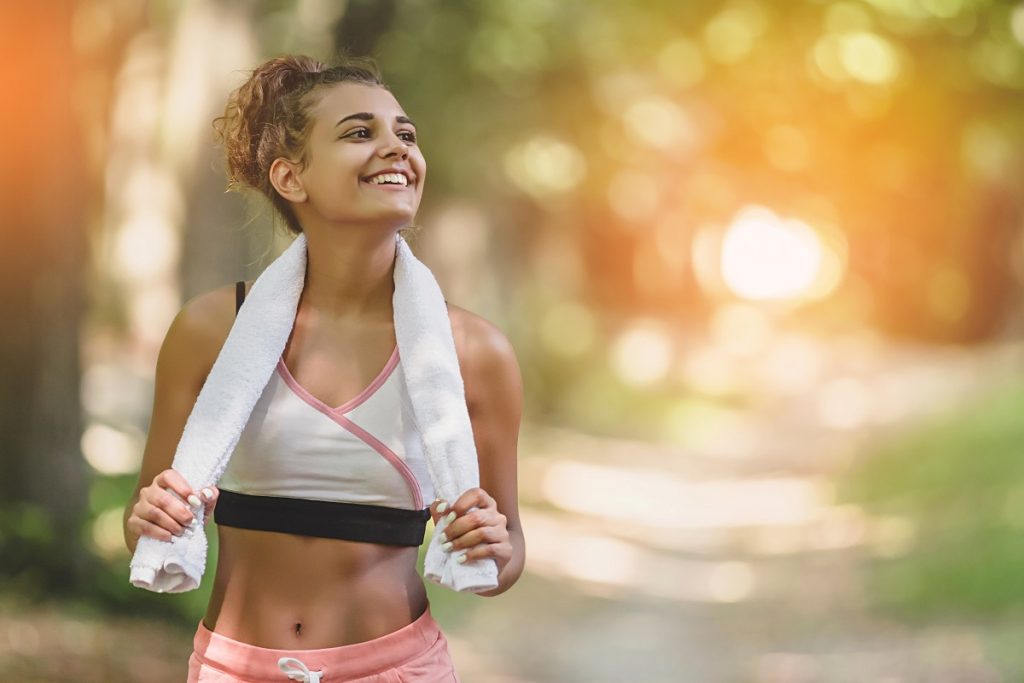 Sauna Before Or After A Workout?
People have been enjoying leisure and relaxation in a hot sauna for thousands of years. Now, a published research review shows that there are many other reasons people enjoy the sauna other than just being an excellent form of relaxation and detoxifying sweating. In fact, many of the benefits of using a sauna can relate to the health benefits acquired from exercising. 
Researchers believe that this is because the far infrared sauna induces your body to respond in the same way as when you exercise, which can lead to a series of physiological changes that can help protect your body from a range of chronic diseases.
For example, when you use a sauna, your body reacts the same as when you are climbing a hill. A traditional sauna is usually in a cabin-like room, heated to a high temperature by a pile of hot rocks. 
Your heart rate will rise to a training zone of 120 to 150 bpm, your body temperature will rise, you will sweat, and your body will expel hormones such as norepinephrine and growth hormones. 
Although experienced far infrared sauna users can stay in longer, most people spend 5 to 20 minutes in the sauna.
According to a review of the study, the more frequently you use the sauna, the lower the risk becomes of fatal heart disease and general mortality. 
The report states that those who use the sauna at least four times a week have a 66% lower risk of developing dementia.  In addition, regular use of the sauna can help reduce inflammation and pain caused by arthritis.
Want to know more? If you are already exercising, the benefits of the sauna could be even better. Researchers have concluded that regular aerobic exercise combined with regular sauna use can lead to proper fitness levels and thus provide additional cardiovascular protection.
How a sauna can improve your athletic performance
Apart from the health benefits of a far infrared sauna, there are some athletic performance considerations you can consider even if you are already well trained. 
In one study, when a group of well-trained long-distance runners sat in the sauna for 30 minutes after heavy training sessions four times a week, they improved their performance by 32%.
There are many different instances where people particularly enjoy using the sauna. Some people like to exercise first, then enter the sauna in order to heat their muscles (this can help relax your muscles). 
Use the sauna to assist exercise
Interested to try it out? You can get the benefits of these saunas in the following ways.
For the best results, you should go to the sauna for seven consecutive days. On the first day, you may only be able to endure 5 to 10 minutes, but on the seventh day, you should be able to take 25 to 30 minutes. That's the target!
Women may respond best to "hot primers" when adjusting to the sauna, as their hormonal cycles give them different body temperature adjustment thresholds. Therefore, they may want to try to enter the sauna for 5 to 10 minutes then exit for 5 minutes. And then return to the remaining session until 30 minutes.
Because your heart rate is high during sauna time (approximately 140 bpm), try to reduce the intensity of your exercise for the week. Plan more recovery or endurance for a week to prevent overtraining.
Plan your sauna session sauna within 30 minutes of completing your workout. Try not to drink water for these 30 minutes. Some degree of dehydration is key to adapting to technology. But if you want to cool off the body, you can pour some water around your neck.
After using a sauna, drink water slowly within the next two to three hours. Swallowing large amounts of fluid after a sauna bath counteracts the heat stress response to the kidneys.
If you want to take a bath, you can warm it first. If you're going to cool down, wait for at least ten minutes as sudden temperature changes can make you dizzy.
More sweating means burning more calories
For healthy people, saunas are safe. However, you should not use it if your muscles or joints are painful, swollen, red, or tender.
The same applies if you have bruises or sutures, or if you have recently been drinking alcohol, which increases the risk of a heart attack or stroke. And, if you start to feel uncomfortable at any time, stand up and go outside until you have settled your mind enough to use the sauna again.
One thing you can do for healthy living is to buy a home sauna kit.  It will not only benefit you, but also you can use it anytime you want, and you can have the company of your partner to help you relax.