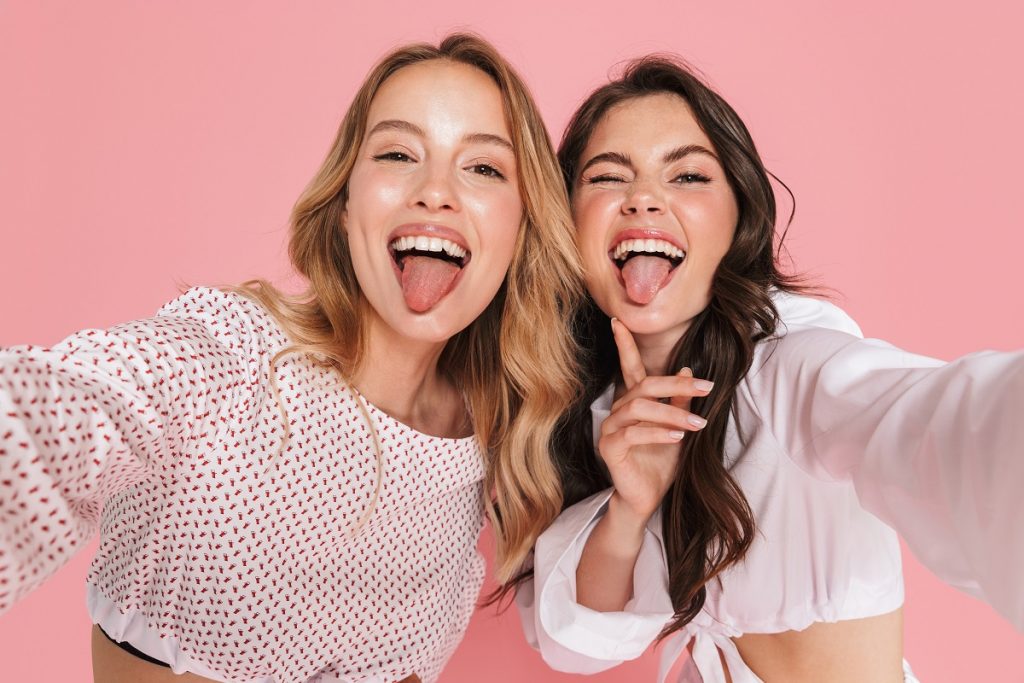 Learn to Watch Your Health by Watching Your Tongue
Believe it or not, the appearance of your tongue can reveal many things about your health. Unusual colors, patterns, and textures operate as a sign from the body that something is not right. With the help of an oral surgeon in Mission Viejo Ca, you can determine why your tongue looks and feels different than normal. 
A white-coated tongue.

If you notice that your tongue is unusually white, then this might be the sign of overgrown papillae, which are the tiny bumps on the surface of your tongue, combined with food buildup. A white tongue indicates poor oral health and is a typical symptom of dry mouth. 
A dark-tinted tongue.

When poor oral hygiene is aggravated, some people can develop black hairy tongue, which manifests as a brown or black discoloration. The overgrown papillae create a hairy-looking texture that is emphasized with a stained tongue. Medications, drinks, foods, or smoking can cause the tongue to darken over time. This condition can be reduced by integrating regular hygiene practices and avoiding all types of tobacco. 

A tongue with white patches.

According to an

oral surgeon

, white patches on your tongue can be connected to yeast growth known as "candidiasis" or "thrush." People that commonly experience this condition include pregnant women, newborns, elderly folks, people that wear dentures, people that take antibiotics, people with dry mouth, and people with diabetes. Your

dentist in Laguna Niguel

will likely prescribe an anti-fungal medication to help. 
A tongue with a smooth, red, patchy surface and a white border.

Fortunately, not all unusual tongue conditions are bad. This kind of tongue is actually known as a "geographic tongue." While some people may experience food sensitivity as a result of this condition, it does not point to any underlying health conditions. In fact, many people share this condition within the same family. 
A tongue with a white, lacy pattern.

If you have a lacy, white pattern on your tongue or on the inside of your cheeks, then you could be experiencing oral lichen planus. According to a

Mission Viejo oral surgeon

, this condition involves an autoimmune attack of the mouth for unknown reasons. It can create red patches in the mouth as well. 
A yellow tongue.

A tongue with a yellow tint can relate to acid reflux, an infection in the body, or indicate the development of a black hairy tongue. 
A smooth and pale tongue.

If your tongue is a little paler than normal, then this may point to an iron deficiency. 
A swollen and bumpy tongue.

This is also known as "strawberry patterned." This may be a sign of an allergy to food or medication. It can also be linked to strep throat or Kawasaki disease. 
Luckily, most tongue conditions are temporary and will disappear with the addition of some healthy lifestyle habits. Drinking enough water, eating enough nutrients, brushing teeth often, and quitting smoking are all positive actions to take in order to coax your tongue and your overall health back to normal. However, if you notice any serious or long-standing symptoms, then you should definitely schedule an appointment with an oral health professional to get it checked out. 
Our oral health is connected to other parts of our body and our mind, which is why it is so important to pay attention to our tongues and our teeth. Maintain a healthy mouth and visit dental implants clinics in Orange County to brighten your smile.