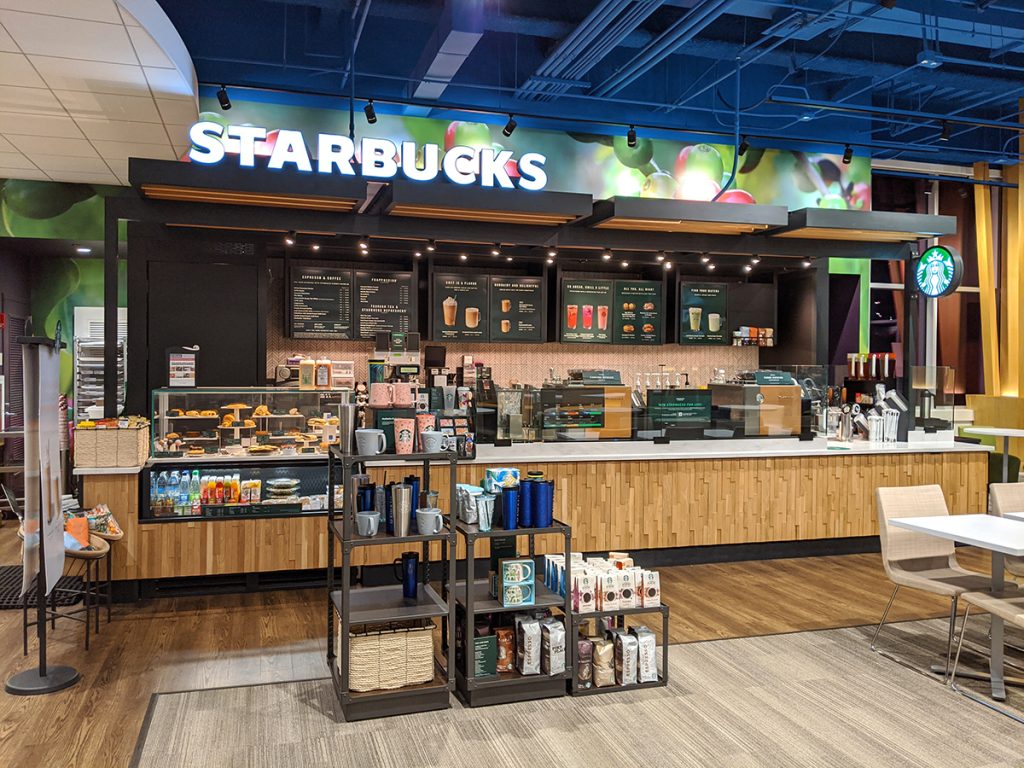 What are the Healthiest Drinks I Can Grab on the Go?
Obviously, water is the best thing you can drink. However, there's a very slim chance that will always be your choice of beverage with every single meal. The next time you find yourself at your favorite chain, consider some of these excellent options to not only fulfill you mood-wise, but nurture the rest of your body. Here are some options to consider the next time you find yourself stopping at one of these popular chains:
Starbucks
Everybody knows Starbucks. Founded in 1971 by three friends, Jerry Baldwin, Gordon Bowker, and Zev Siegl, its first store was located in Seattle's Pike Place Market. The company's name was inspired by the classic novel Moby Dick, where Starbuck was the first mate on the ship. In 1984, Howard Schultz joined the company as director of marketing and later became the CEO. He helped grow Starbucks into the global brand as we know it now. Today, there are over 25,000 Starbucks stores all around the world.
If  you haven't tried some of these beverage options, then you are certainly missing out:
Nonfat cappuccino
Skinny vanilla latte
Light frappuccinos
Skinny chai tea latte
Coffee Bean and Tea Leaf
Coffee Bean is a well-known coffee and tea retailer that was founded in Southern California in 1963 by Hebert Hyman (1932-2014). They offer a wide variety of coffee and tea products, as well as pastries and sandwiches. They were even the first to introduce flavored iced teas to the market. The company currently has over 1,000 locations worldwide. The company is currently owned by JAB Holding Company, a German investment firm.
Give some of these options a try next time you stop by:
Americano
Espresso
Hot chocolate
Iced and cold brew tea
Jamba Juice
As huge fans of Jamba Juice, we just can't pass up an opportunity to grab one of their delicious fruit smoothies. The company was founded in 1990 by three friends who wanted to create a healthy alternative to fast food. The first Jamba Juice store opened in San Francisco, and the company has since expanded to over 800 locations. Jamba Juice is known for its smoothies, but they also offer juices, bowls, and sandwiches. In addition to their regular menu, Jamba Juice sometimes offers seasonal items like pumpkin spice smoothies. Jamba Juice was acquired by the owner of Dunkin' Donuts in 2014. Though if you are concerned about your sugar intake (even if fruits contain natural sugar content), be sure to come here once in a blue moon.
Check out:
Great Greens
Greens n' Ginger
Orange Carrot Karma
PB + Banana Protein
Protein Berry Workout
Purely Carrot
Smooth Talkin' Mango (plant-based friendly)
Veggie Vitality
The Acai Bowls are also highly recommended! If you're in need of a breakfast option, give one of these a try:
Chunky Strawberry Acai Bowl
Island Pitaya Acai Bowl
Vanilla Blue Sky Acai Bowl (plant-based friendly)
A final word
In conclusion, all three of these establishments have some healthy options on their menus. They have the most variety and also offer nutritional information online. If you want to find out more about the nutritional content of different menu items, head over to each company's website and check out their menus. Do you have a favorite healthy item from one of these places?