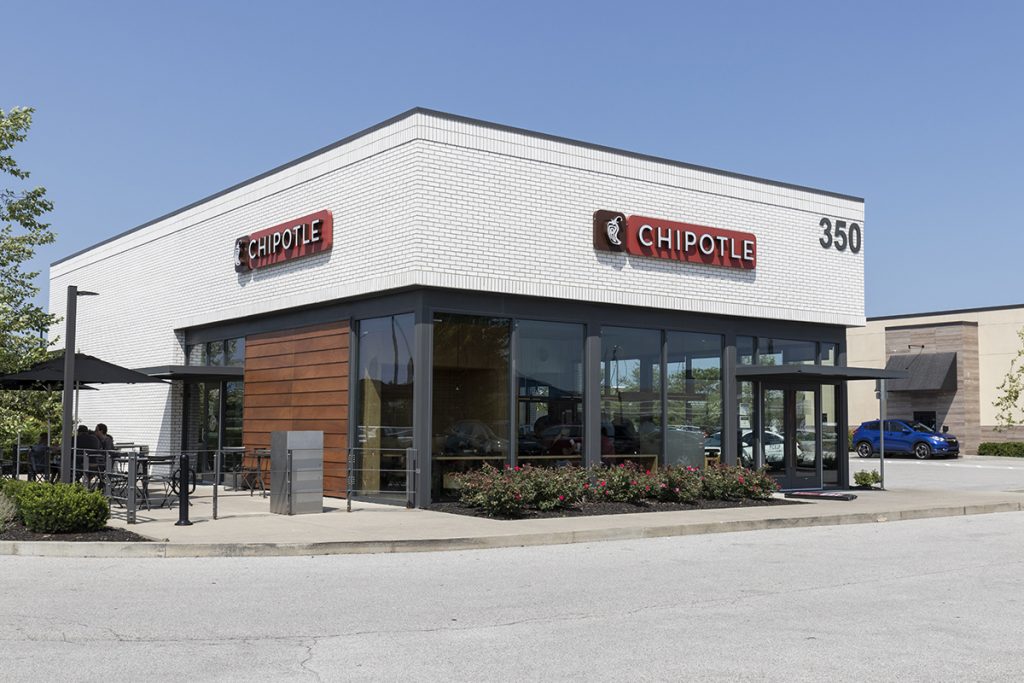 Which U.S. Chain Restaurants Have Healthier Options?
When you think of fast food, you probably immediately think of McDonald's or Burger King. However, if you are in need of a fast and healthy meal on the go, there are more options than you think out there. If you haven't already checked out these popular restaurant chains' hearty yet flavor-filled options, you definitely should the next time you go out for lunch with a friend or dinner for your family.
Chipotle
Okay, you got us here, because Chipotle is a guilty pleasure of ours! Their burritos and salads are just difficult to turn down! With a heavenly combination of 35 different options of meat, veggies, and rice, we love sitting down and enjoying all these flavors coming together in one scrumptious meal!
Chick-Fil-A
You probably didn't expect to see this restaurant on your list. Now bear with us for a second and we'll explain our stance, you just can't go wrong with a simple chicken sandwich. The famous fast-food chain also has some other simple yet healthy options to consider on your next road trip, including salads, kale, greek yogurt parfait, and fruit cups! While you shouldn't have Chick-Fil-A every day, we admit to liking its homey, southern hospitality feel. It's truly "our pleasure!"
Tender Greens
Salad and soup lovers unite! Since 2006, Tender Greens has perfected the art of providing customers with a medley of vegetables to implement into your bowl. Why not throw your favorite protein in with some fresh veggies that will help you make eating healthy an easy feat. That's why you'll surely walk out of this place feeling not only full but refreshed, with a happy heart to boot.
Sweet Green
This restaurant is similar to Tender Greens, as you can probably guess from its name alone. You will find a variety of delicious options here for all sorts of dietary needs, from meat lovers to keto to vegan, everybody has the opportunity to enjoy a fresh salad at Sweet Green. The awesome sides, including the rosemary focaccia and cashew pesto sweet potatoes, are ones that you just cannot miss! This is truly nature at work here.
Sub-based chains (e.g. Subway, Jersey Mike's, and Jimmy John's)
Eating a sub is a great way to get your daily intake of veggies. You can put all sorts of stuff in your sandwich, from avocado to oil or vinegar sauce. There is almost no wrong way to enjoy a good submarine sandwich. If you have a little one who isn't the fondest of vegetables, introducing them to subs may be a way to persuade them to have a change of heart.
Veggie Grill
Veggie Grill is a formerly-vegetarian restaurant turned vegan. Want to try some delicious plant-based burgers or mac and "cheese"? The Veggie Grill is your place, then! The atmosphere of the restaurants is also very comfy and relaxing. While they only operate in 6 states: California, Illinois, Massachusetts, Oregon, Washington, and New York, we highly recommend checking it out whether you are local or are just a visitor of the area.