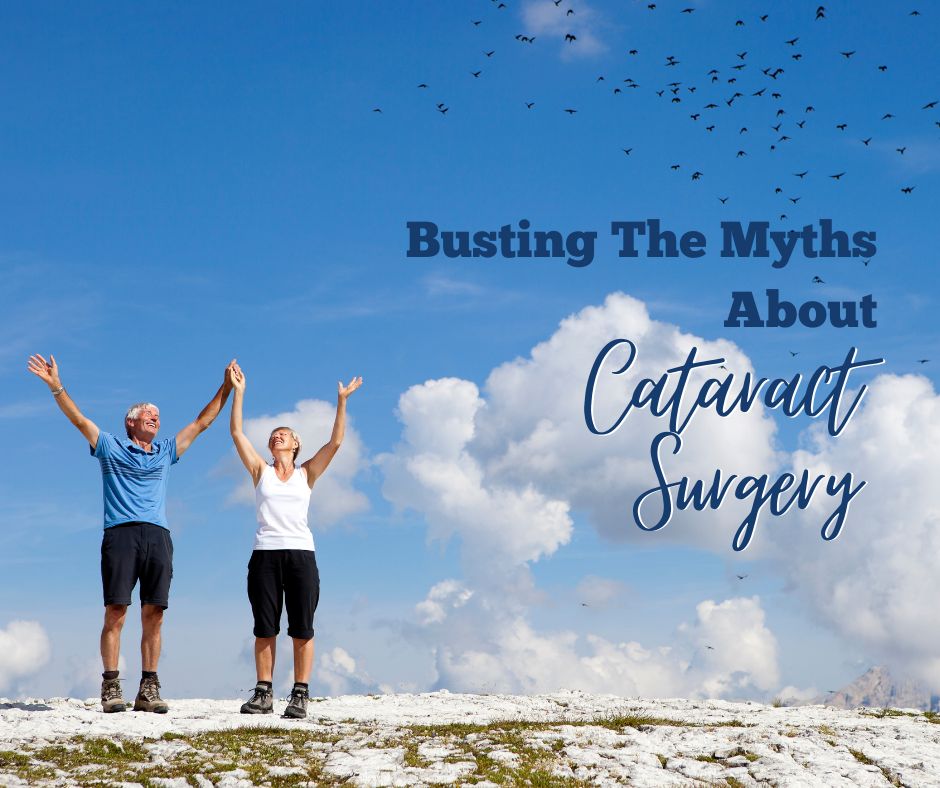 Busting the Myths About Cataract Surgery
Cataracts are a common eye disease that can affect practically anybody. The majority of the time, cataract surgery isn't necessary. You won't get blind from this eye problem if you don't ignore it. The symptoms of cataracts can be alleviated in the early stages by using brighter lighting, anti-glare sunglasses, or a magnifying lens. The cataract must be surgically removed if vision loss has progressed to the point that it is interfering with daily activities. This is the time when cataract surgery is required. The number of people with vision issues has risen dramatically in Orange County and Los Angeles. However, some people are apprehensive about surgery because of the many myths and misconceptions surrounding it.
Here are seven misconceptions about cataract surgery that Orange County
cataract surgeon
says you must stop believing right now.
Myth #1:
Cataracts can be reversed.
Fact: Cataracts are not reversible, a condition that occurs due to age-related changes in the eyes. The goal of non-surgical interventions is to slow down the progression of the disease.
Myth #2:
Cataracts can be cured with eye drops.
Fact: Cataracts cannot be treated with eye drops, and no eye drops on the market can repair or dissolve cataracts right now. Furthermore, because it is a naturally occurring illness with age, there is no way to prevent it. You'll need cataract surgery to get rid of your cataracts.
Myth #3:
Activities requiring thorough inspection of objects, such as stitching and reading, worsen cataracts.
Fact: Activities that necessitate close inspection do not aggravate cataracts.
A cataract is an age-related disorder, as stated in Myth #1. If you frequently engage in activities that need close visual scrutiny, you won't develop the condition—or make it worse if you already have it.
Myth #4:
Cataract surgery is a life-threatening procedure.
Fact: Cataract surgery is a procedure with a low risk of complications. Orange County laser eye surgery is one of the safest surgical treatments available.
Myth #5:
Cataract surgery takes a long time to recover from.
Fact: Patients can resume their normal activities the next day after surgery.
For example, if you want to have cataract surgery in Los Angeles, you should be aware that recuperation time is minimal. You can return to work the next day after your surgery. For the following few weeks, avoid pressing or rubbing your eyes and any hard lifting or intense activities.
Myth #6:
Cataracts usually grow back after surgery.
Fact: After cataract surgery, patients may acquire a secondary cataract.
Cataracts that have been surgically removed never grow back. However, a secondary cataract can form at or around its location in rare cases.
Myth #7:
Cataracts affect only the elderly.
Fact: Cataracts can affect anyone; the elderly are just the most vulnerable. Cataracts can affect people of all ages, including infants, and they're more common in older folks because it's an age-related condition.
Excel Laser Vision Institute will take care of you! We have been doing safe and successful laser eye surgery in Los Angeles and Orange County for over two decades. Learn more about us and our services by visiting our Orange County LASIK and cataract clinic.
Vision problems should never be taken lightly. Even if you don't have any symptoms of a cataract (clouded or weak vision, sensitivity to light, seeing "halos" around lights, etc.), it's still a good idea to contact a doctor to be sure you're not suffering from something more serious. Always remember that cataract prevention is preferable to treatment when it comes to your eye care needs!