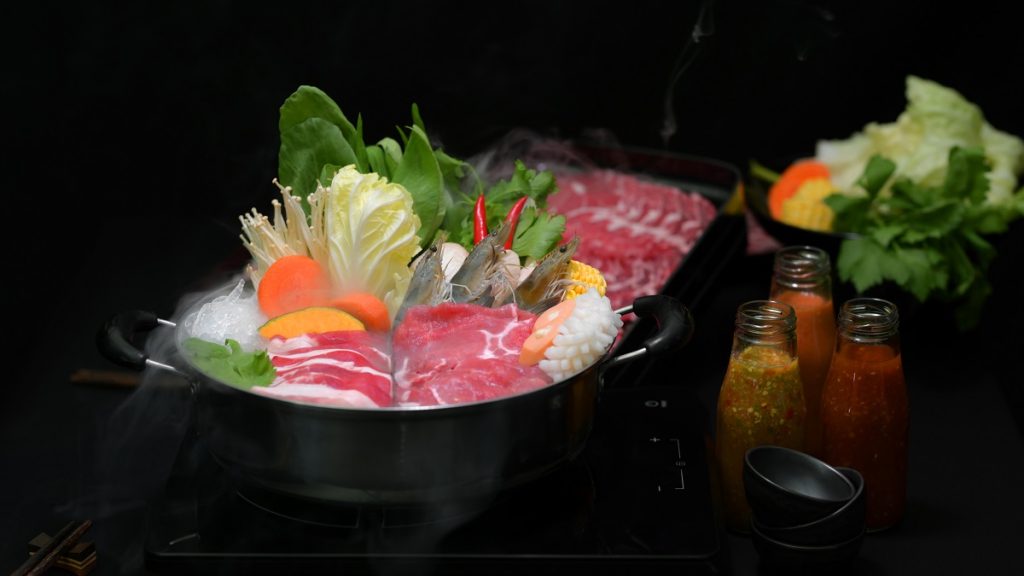 Healthiest Options to Pick at Korean Restaurants
With the boom of Korean contemporary pop culture, loads of people around the world have become very interested in Korean cuisine. Korean cuisine typically features bold, spicy flavors and bright, beautiful colors. It also offers a good balance between carbohydrates, proteins, and fats, as many Korean dishes are based on rice, vegetables, and meats.
Now, not everything you see on a Korean menu will be good for you! Dishes like Korean barbecue and Korean fried chicken are tasty, yes, but they should only be eaten for special occasions as they're super high in unhealthy fats and sodium. They're not the best things to eat for someone who's either watching their weight or just mindful of the foods they consume.
So, if you're on the lookout for some tasty and healthy Korean dishes to try the next time you're at a Korean restaurant, consider the foods on this list.
Kimchi is the national food of South Korea. It's impossible to think of Korean cuisine without this spicy, fermented vegetable dish, and most Korean restaurants serve a small plate of kimchi with every meal.
While kimchi is traditionally made of cabbage, it can also be made with radish, cucumber, mustard leaf, and more. The main ingredient is then mixed with garlic, ginger, chili pepper, and fish sauce.
Kimchi has vitamins, minerals, and antioxidants that have numerous health benefits. It boosts your nervous system, improves digestive health, reduces the risk of serious conditions like stroke and cancer, and strengthens bones.
Bibimbap is one of the most iconic dishes in Korean cuisine. It's truly a sight to behold—with lots of fresh, colorful vegetables and meats topped with egg, it's like a rainbow in a bowl! It offers a perfect balance of all three macronutrients, and every bite you take is different from the last because of all the different ingredients.
Everything in bibimbap is typically tied together with a serving of gochujang (red pepper paste). While gochujang has lots of health benefits like promoting weight loss and lowering the risks of heart disease, it's pretty high in sodium. Watch how much gochujang you mix with your bibimbap.
Kimbap is a quintessential snack in Korea. Similar to sushi, kimbap is made with various veggies, meats, and steamed white rice rolled tightly with seaweed sheets. Because of its fresh ingredients, kimbap is minimally processed, and one roll is relatively low in fats and calories. Kim, the seaweed sheet, is particularly healthy—it is a superfood with vitamins A, B, C, and E and minerals potassium, sodium, iron, copper, and iodine.
Just remember to not dip it in too much soy sauce. Trust us, it's very tasty on its own!
Soondubu jjigae, or spicy Korean tofu stew, is classic Korean comfort food. Soft, silken tofu is simmered in spicy anchovy or vegetable broth, kimchi, red chili pepper flakes, and mixed with healthy vegetables like onions, mushrooms, garlic, and radish. If you're not a vegetarian or vegan, you can even add in seafood and meats like pork and beef!
This dish is packed with lots of protein because of the tofu, and lots of vitamins and minerals because of the veggies. Just be careful not to eat it with too much rice if you're watching your weight.
Samgyetang is a mild yet extremely tasty soup that has whole chickens and glutinous white rice cooked in it. It's flavored with lots of garlic, ginseng, and jujube and can be seasoned with more ingredients like soy sauce, sesame oil, and chilis.
Samgyetang is considered an ultimate comfort food because it's packed with lots of proteins, vitamins, and minerals. It is the best thing to eat when you're sick or just need rejuvenation after a long day. With its medicinal properties and health benefits, samgyetang is perhaps the healthiest option on this list!
Japchae is Korean glass noodles made with sweet potato starch. They have a low glycemic index, which means they don't have as much effect on your blood sugar levels. They're also super tasty as it easily soaks up the sauce and is delightfully chewy.
Stir-fried vegetables like onions, carrots, mushrooms, and bell peppers are usually added to japchae. You can also add meats like beef, chicken, and shrimp. It's a versatile dish that combines the classic go, grow, and glow foods amazingly.
There are two kinds of naengmyeon—Pyongyang naengmyeon and bibim naengmyeon. The first is made of buckwheat noodles and beef broth and is typically topped with slices of beef and radish kimchi. Interestingly, Pyongyang naengmyeon is from North Korea and boomed in popularity after a summit between the two countries! Bibim naengmyeon, on the other hand, is buckwheat noodles served with a spicy, red chili sauce.
With a good balance of carbohydrates, fats, and protein, as well as health benefits like better blood sugar levels, faster metabolism, better insulin sensitivity, and more, either kind of naengmyeon is a hearty meal at any Korean restaurant.