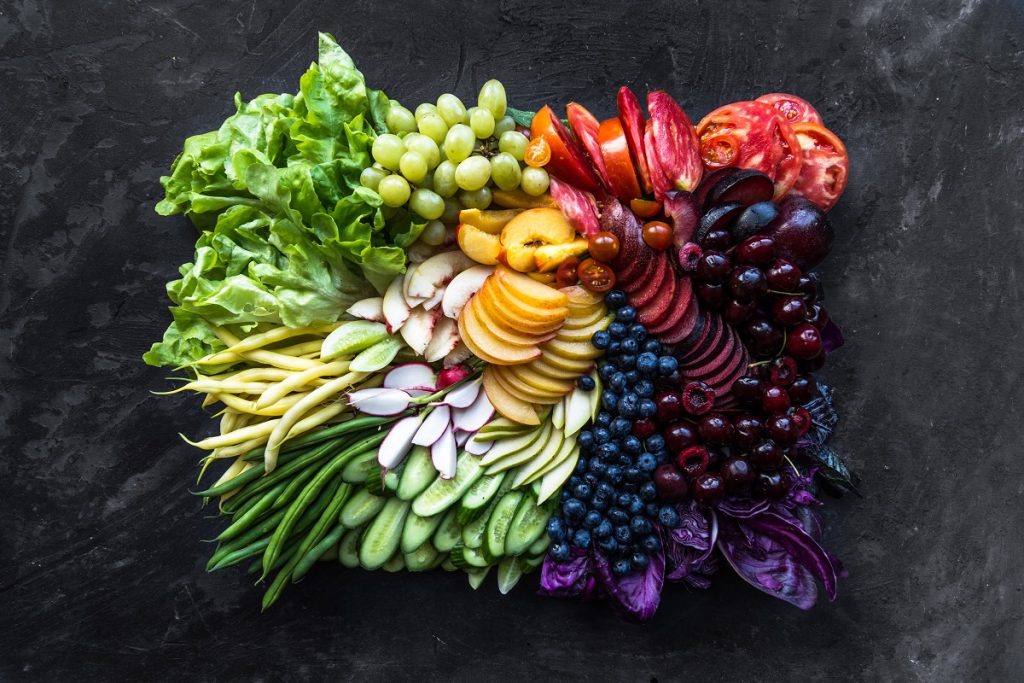 15 Simple Ways of Cutting Calories
✔️Cook Your Food
Whenever you're eating food you didn't prepare yourself, you're not entirely sure of what's in it. What some restaurants add to their dishes can shock you!
For example, while Olive Garden's classic chicken alfredo seems innocent-looking enough, it carries a whopping 1480 calories and 1950 mg of sodium. That's almost the recommended amount of both calories and sodium in a day in just one meal!
It's important to prepare food yourself so you can count the calories yourself.
✔️Mind the Drinks
People tend to forget that drinks have just as many calories as food does. For example, a 16.9 oz bottle of Coca-Cola has 200 calories—that's two medium-sized apples! The same thing goes for fruit juices, iced teas, and mixed coffee drinks.
Treat special drinks like you would a meal, or better yet, just skip the sugary drinks altogether.
✔️Download Calorie-Counting Apps
Calorie counting can be a pain in the butt, but nowadays there are a ton of apps out there that can help you do it. They can pull up nutrition facts on food items, calculate macronutrients so you can have a balanced diet, track your daily and weekly food intake and exercises, and even send motivational messages to keep you on the right track.
We recommend MyFitnessPal, Lose It, or Noom.
✔️Stop Buying Junk Food
It's a lot easier to refrain from eating junk food if you don't have junk food within easy reach. Avoid the junk food aisle at your grocery store at all costs!
✔️Incorporate More Fruits and Veggies
Fruits and veggies are packed with vitamins and minerals, and the best part is that a lot of them don't have many calories at all. Apples, strawberries, cauliflower, and spinach are some fruits and veggies that you can eat a lot of with no problem.
However, the ones with more calories like bananas and pineapples are just as good. That's because they're made of complex carbs that digest more slowly in the stomach—it makes you feel fuller faster and longer.
✔️Drink Water
Water is a refreshing, zero-calorie drink that takes up space in your stomach. Studies have shown that if you drink one or two glasses of water before a meal, you feel fuller faster, thereby reducing your calorie intake.
✔️Swap for Healthier Alternatives
You should consider swapping things in your diet for healthier options. For example, if you regularly drink cow's milk, why not try drinking almond milk instead? Or, if you have a sweet tooth, you substitute regular white sugar with artificial sweeteners like Splenda or Stevia.
They taste mostly the same, but with fewer calories!
✔️Read the Food Label Carefully
Don't be fooled by the tricks companies play. Read the labels carefully to check if a food is as healthy as it seems.
The other day, for example, I was impressed with a popular cookie brand as the large label on the front said it only had 150 calories. However, a tiny description on the back said that the 150 calories only applied to three small cookies—there were over twenty cookies in that package!
✔️Try Intermittent Fasting
Intermittent fasting is a popular weight-loss technique that involves cycling between fasting and eating. The most popular version is the 16:8 method, where one fasts for 16 hours and eats within the remaining 8. It helps reduce your calorie intake by reducing the number of times you can eat in a day.
✔️Sleep Well
Sleep might sound like a surprising factor in weight management, but research has shown that lack of sleep makes your hormones and metabolism go haywire and affect how hungry you feel during the day. It's also a known contributor to obesity.
Calorie-counting is a lot easier if you're well-rested every night.
✔️Focus on Your Food
Have you ever finished your food quicker than you thought, like realizing you've finished your popcorn before you've even reached the movie's half-point? Distraction takes our focus off our food and into something else, leading us to not be mindful of what we're eating.
Next time you're eating, turn the TV off or put the phone down and focus on your food.
✔️Skip the Sauces
Like drinks, it's easy to forget sauces are sources of extra calories. In a Caesar salad, for example, you might end up gaining more calories from the dressing than the veggies! Refrain from dipping your foods in sauces like soy sauce, ranch dressing, and mayonnaise as this can bring on the calories with only a few spoonful.
Now, not all sauces are high in calories. Hot sauce, hummus, and mustard are some sauces you can add to your food without feeling guilty.
✔️Don't Force Yourself to Finish
Your parents might have told you to finish all your food, but you don't necessarily have to. You can save the rest for later on, give it to a loved one, or even give it to a homeless person on the street (just make sure it's still clean, like the other half of your Subway sandwich).
You should also be mindful of your portions. Don't cook too much food you can't finish.
✔️Use Smaller Plates
Doing this tricks your brain into thinking you're eating a lot of food. It also controls your portions.
✔️Eat Slower
When we eat too quickly, our brain can't keep up with digestion and will make us think we're still hungry. When we eat slowly, on the other hand, our brain recognizes that it's time for digestion and can better tell us when we've had enough food to eat.
Eating slowly also prevents indigestion, which is when your stomach needs to work extra hard to digest. This happens when we don't chew our food very well.