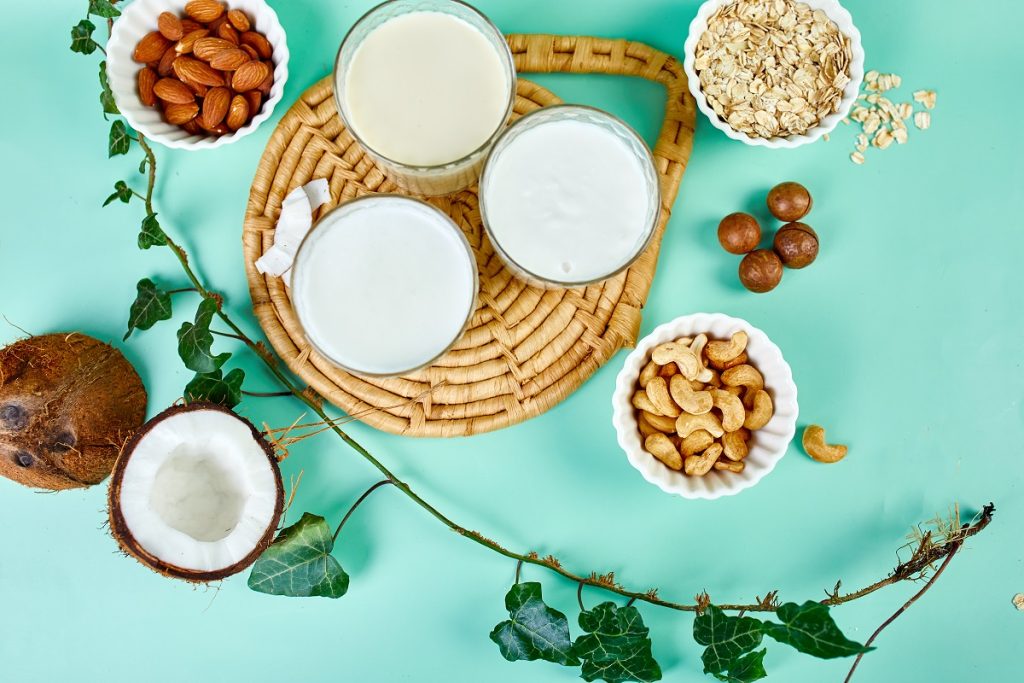 The Best Alternatives to Dairy Milk
Introduction
Milk is packed with tons of vitamins and minerals. It's extremely healthy and has numerous benefits for the body, including strengthening bones, promoting muscle growth, reducing body fat, and boosting the immune system.
As a reference, one cup of whole milk has 149 calories, 8 g of protein, 8 g of fat, and 12 g of carbohydrates.
However, some people either can't drink milk or choose not to. For one thing, lactose intolerance is an extremely common condition where the body can't digest lactose, which is the prevalent sugar found in milk. An estimated 75% of the world's population has mild to severe lactose intolerance. Some people also have dietary restrictions for ethical reasons—vegans refuse to drink milk as it's an animal by-product.
So, if you're looking for something that tastes like milk but isn't actually milk, then you've come to the right place. Here is a list of the best milk alternatives you can easily find in the dairy section.
Soy Milk
Soy milk is a beverage derived from soybeans and soy paste. It's often fortified with vitamins and minerals like calcium and vitamin D to make its composition similar to that of cow's milk. Additionally, soy milk is just as protein-packed as cow's milk but has far fewer calories, carbohydrates, and fats compared to cow's milk. It's best used in savory dishes but can also be added to your coffee or smoothie.
One cup of unsweetened soy milk has 105 calories, 6.3 g of protein, 3.6 g of fat, and 12 g of carbohydrates.
Almond Milk
Almond milk is nut-based milk either made from grinding whole almonds or mixing almond butter with water. Like soy milk, it is often fortified with extra nutrients like calcium and vitamins D and E.
Almond milk is the best choice for weight loss and management because of its low carbs and calories. Almonds—not just almond milk—are also good for lowering blood pressure and blood sugar.
One cup of unsweetened almond milk has 40 calories, 1 g of protein, 3 g of fat, and 2 g of carbohydrates.
Oat Milk
Oat milk is made by mixing oats and water, making it very cheap and easy to make at home. It is naturally sweet, so you don't need to add much sugar to it to make it palatable.
Oat milk is extremely high in fiber, which helps to lower bad cholesterol levels in the body and promote better heart health. However, because of its high carbohydrate content, it might not be the best alternative for those minding their weight.
One cup of oat milk has 130 calories, 4 g of protein, 2.5 g of fats, and 15 g of carbohydrates.
Cashew Milk
Similar to almond milk, cashew milk is made from either grinding cashews or mixing cashew butter with water. It is very rich, nutty, and creamy, and should be used more often for sweet things like desserts. Despite its sweetness, however, it's low in carbs and calories, making it ideal for weight-watchers and diabetics.
Nutrition-wise, it's not very helpful—it doesn't have a lot of nutrients compared to the others on this list.
One cup of cashew milk has 25 calories, <1 g of protein, 2 g of fat, and 1 g of carbohydrates.
Rice Milk
Rice milk is made with milled rice and water. It has the least risk for allergies among everything on this list—if you're someone with tons of allergies, rice milk should be your first choice as it contains no dairy, soy, nuts, or gluten.
However, rice milk is extremely carbohydrate-heavy and can quickly raise blood sugar levels. It also lacks protein, which is much-needed in the body to help cells repair themselves.
One cup of rice milk has 115 calories, 0.7 g of protein, 2.4 g of fat, and 22.4 g of carbohydrates.
Coconut Milk
Coconut milk is a very rich and very creamy alternative to milk. Commonly found in Southeast Asian and Caribbean cuisines, it is made by blending white meat from mature, brown coconuts and water. It is very versatile and can be used for both savory and sweet dishes like curry, soups, and ice cream.
Despite its high calories, coconut milk can aid in weight loss! It contains medium-chain triglycerides (MCT) that boost insulin production, decrease appetite, and increase energy. However, because of its high-fat content, you should only limit your intake to less than a cup a day.
One cup of coconut milk has 445 calories, 4.5 g of protein, 48 g of fat, and 6.5 g of carbohydrates.
Hemp Milk
Hemp milk is made by mixing water and seeds from the hemp plant (Cannabis sativa).
Now, don't be freaked out! While hemp and marijuana are from the same species, it contains significantly fewer cannabinoids than marijuana. Contrary to popular belief, drinking hemp milk will not make you high.
The most interesting feature about hemp milk is its fats—it contains two fatty acids called omega-3 and omega-6 that you normally find in animal by-products like fish, meats, and eggs.
One cup of hemp milk has 130 calories, 4 g of protein, 3 g of fat, and 20 g of carbohydrates.
Conclusion
Milk, while extremely healthy and filled to the brim with vitamins and minerals, is not an option for everyone for dietary, medical, and ethical reasons. Fortunately, there are many alternatives to milk on the market today, and we've highlighted seven of the more popular ones on this list!
You need to remember, however, to look at each alternative carefully. They have varying nutrition facts, tastes, and costs compared to regular milk. For example, a weight-watcher might think they're losing weight by substituting cow's milk for rice milk when they're actually doing the opposite! So, it's important to be informed.
Have fun experimenting with different dairy alternatives today!