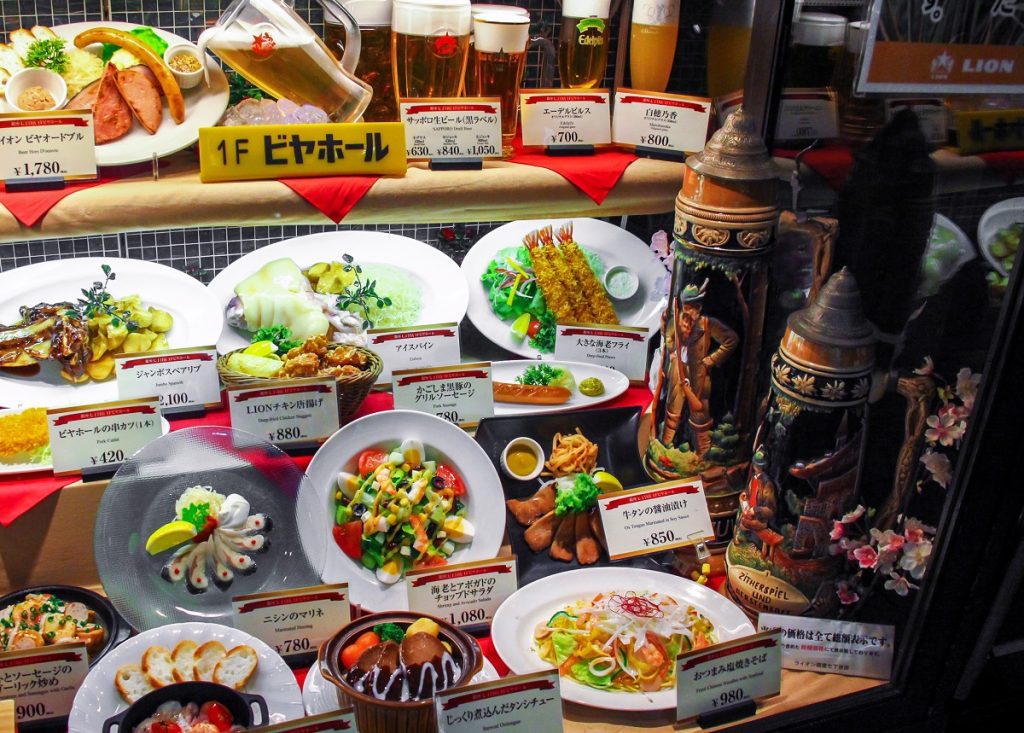 Healthiest Options to Pick at Japanese Restaurants
Eating healthy seems to be getting more and more difficult these days, isn't it? While many of today's ingredients look innocent and harmless, they can actually be filled with tons of calories, preservatives, sodium, and sugar that can lead to all sorts of health problems like cardiovascular diseases, diabetes, and obesity if you're not careful.
And if eating healthy isn't already hard enough, eating out at a restaurant can be even harder! You can't be too sure of what they're putting on there, and that might discourage people from eating out altogether.
However, you don't have to limit yourself too hard! Eating healthy doesn't just involve rabbit food—there are tons of foods out there that are yummy and healthy. Just take a look at Japanese cuisine—there are quite a few dishes for you to choose from the next time you're out at a Japanese restaurant.
So, without further ado, here are the healthiest picks for you at a Japanese restaurant.
Edamame
Edamame is whole, young soybeans. While regular soybeans are tan or beige, edamame is a bright green.
Edamame is a staple in many East Asian cuisines, including Japanese. They are typically served as a snack or an appetizer and are usually boiled or steamed in their pod. To eat edamame, you bite into the pod (but not actually eat the pod) until the bean pops out.
Edamame is rich in vitamins, minerals, and fiber. It helps lower cholesterol and blood sugar levels and is an excellent source of protein.
Natto
Natto is a traditional Japanese dish made of fermented soybeans. Because of its slimy texture and pungent smell, many people consider natto an acquired taste. However, don't be deterred—natto has been linked with many health benefits and is considered a huge factor in Japan's longer than average lifespan.
Natto is jam-packed with vitamins and minerals—when we say jam-packed, we mean jam-packed. Natto has vitamins C, K1, and B6 and the minerals manganese, iron, copper, magnesium, calcium, potassium, and zinc. It also improves metabolism and digestion, lowers the risk of certain cancers, dissolves blood clots, and plenty more.
Natto is usually eaten with just soy sauce and mustard, though it can also be topped with green onions, bonito flakes, raw eggs, and seaweed. Because it's an acquired taste, it would be a good idea for you to mix natto with different sauces and toppings and eat it with rice.
Tofu
Tofu is another soy-based product commonly found in Japanese cuisine. It is made of condensed soy milk.
Similar to edamame and natto, tofu is high in protein, vitamins, and minerals without being too heavy on carbohydrates, making it an excellent choice for those wanting to lose weight. Tofu helps reduce and manage symptoms of diabetes, strengthens bones, improves cognitive functions, and more.
Agedashi tofu, mapo tofu, yudofu, and hiyayakko are common tofu dishes on a Japanese menu.
Miso Soup
Miso soup is a tasty soup typically served as a side dish to most, if not all, Japanese dishes. Made with soybeans, it usually comes with seaweed, tofu, and green onions as toppings.
You've probably heard enough already about the numerous health benefits of soybeans from the previous foods, so let's just stop and admire this picture of miso soup, shall we?
Sashimi
Sashimi is thinly-sliced, raw pieces of seafood and meat. It is typically served as is, though it can also be served with fish eggs or raw veggies like radish, carrots, and cabbage.
If you're not used to sashimi, you might be wondering if it's healthy for you. After all, it's raw—who knows how many bacteria are on a slice of salmon? However, if the sashimi is sushi-grade and responsibly sourced, you don't have much to worry about. After catching the fish, it is washed, iced, and stored immediately to prolong freshness.
Sashimi is a high-protein, low-carb food. It also has lots of fatty acids like omega-3 which are great for the heart, and nutrients like vitamin B and magnesium.
Just take care not to dip your sashimi in too much soy sauce—too much sodium intake leads to heightened blood pressure and puts you at risk for heart diseases and stroke.
Sushi
Sushi is like sashimi but rolled tightly with white rice, seaweed, and other ingredients. It's a very versatile dish as it can be filled with all sorts of healthy stuff—pickled ginger, avocado, cucumber, carrots, wasabi, mango, radish, and egg are just some of them!
However, with sushi's growing popularity, people have started adding more and more unhealthy ingredients that counteract sushi's health benefits. Some drizzle copious amounts of teriyaki sauce, deep-fry it with tempura batter, or stuff it with cream cheese. Stick to the basics—a sushi roll with raw fish and tons of veggies should suit you just fine.

Soba
Out of all the noodles in Japanese cuisine, soba is the healthiest. Made of buckwheat flour, soba is filled with more vitamins and minerals and less fat and cholesterol than ramen and udon noodles. Buckwheat has plenty of health benefits including lowering cholesterol and blood sugar levels, helping with weight loss, and preventing cancer.
Just like other dishes, make sure you're not adding too much pizzazz to your soba. Refrain from eating soba with too much tempura and salty sauces and stick to soba with plain broth and toppings.
Green Tea
Cleanse the palate with a nice cup of hot, green tea. Most Japanese restaurants offer green tea for free if you want a change from regular water.
Green tea is rich in antioxidants that promote fat loss and cognitive functions, create a youthful glow, treat and prevent various diseases, and more. In one study that lasted 11 years, researchers discovered that those who drank more green tea were less likely to die during the study period.
Like sushi, green tea or matcha has boomed in popularity. Make sure you're not consuming matcha with too much milk or sugar that can up the carbs and calories considerably.