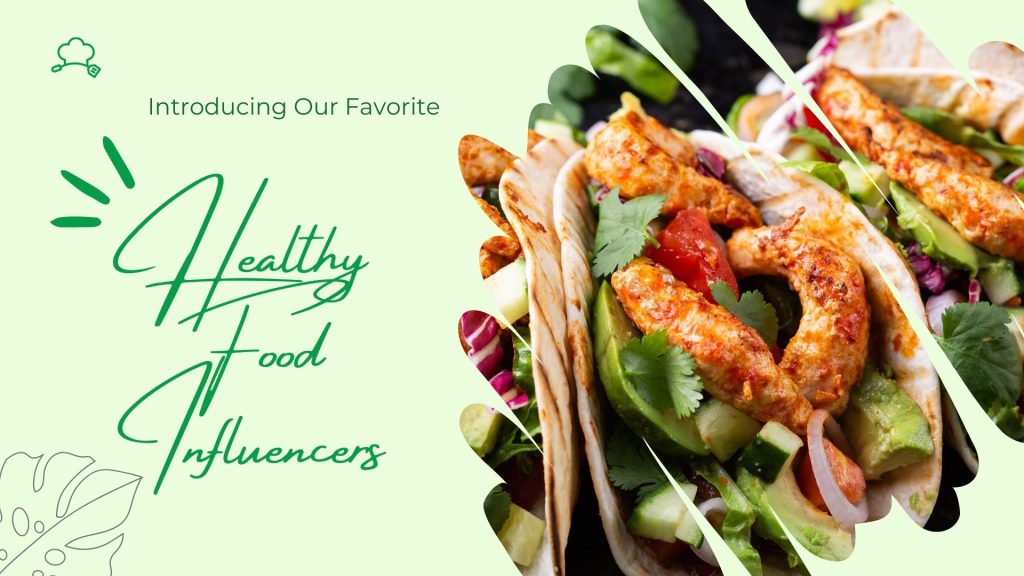 Introducing Our Favorite Healthy Food Influencers
Even before the self-publishing era, seemingly-normal people becoming celebrities for their weight loss plans is nothing new. If you're looking for some YouTubers who will help inspire you to eat healthier and even teach you how to cook some hearty meals at home on your own, you're in luck. Check out some of our recommendations below.
🟢 Feel Good Foodie 
Yumna Jawad is a popular Instagram star with 2 million followers. She proves that as long as you're still on this Earth, it's never too late to learn how to cook. Forget about cheap microwave meals or fast food to make you feel good. These hearty meal recipes can truly change your life. Your budget will thank you! She also runs her own blog.
🟢 The Plant Riot
Ever think you'd be drooling over a plant-based meal? Even if you are a massive carnivore, you may be surprised at what sort of delectable dishes you are bound to discover on this page! It's always good to go a little outside your comfort zone, right?
🟢 Sweet Potato Soul
Are you a fan of all things sweet potato? If so, then you absolutely cannot miss out on the Sweet Potato Soul! Even if you're not a fan quite yet, she can certainly convert you! You are guaranteed to dig all of the unique recipes that are not only super delicious but healthy as well!
🟢 Clean and Delicious
Dani Spies is a New Jersey native who wants to be the one to change your relationship with food. It can be amazing how making this one change in your life can positively impact your mood, your performance at work or school, and even your personal relationships! Take some inspiration from her to help you lose weight and start feeling great about yourself today!
🟢 The Happy Pear
How many identical twin chefs can you name? If you couldn't before, now you can! Hailing from the beautiful country of Ireland, The Happy Pear is ready to share some premium European food recipes that you won't want to miss out on! Based on what we have seen for ourselves, we certainly want to introduce them to all of our friends and family at our next get togethers, too!
🟢 The Domestic Geek
Hailing from Toronto, The Domestic Geek has been sharing her healthy and delicious recipes with the world every Monday and Thursday. With over 2 million subscribers on YouTube to date, it is not difficult to understand why she is so popular judging by her thumbnails alone!
🟢 Mind Over Munch
Alyssia is a Los Angeles health YouTuber who says "no" to fad diets and "yes" to making the informed decisions that are best for you and your body. Egg free cookies? Bento boxes? Starbucks remake drinks? This gal has truly got it all!
🟢 Mary's Nest
We recommend this channel specifically if you are a fan of sourdough, because it is one of her specialties (yay!). She also shares videos on fermented foods as a part of her never ending list of traditional recipes. She also just has a really charming personality that you just can't help but love, which is always a plus!