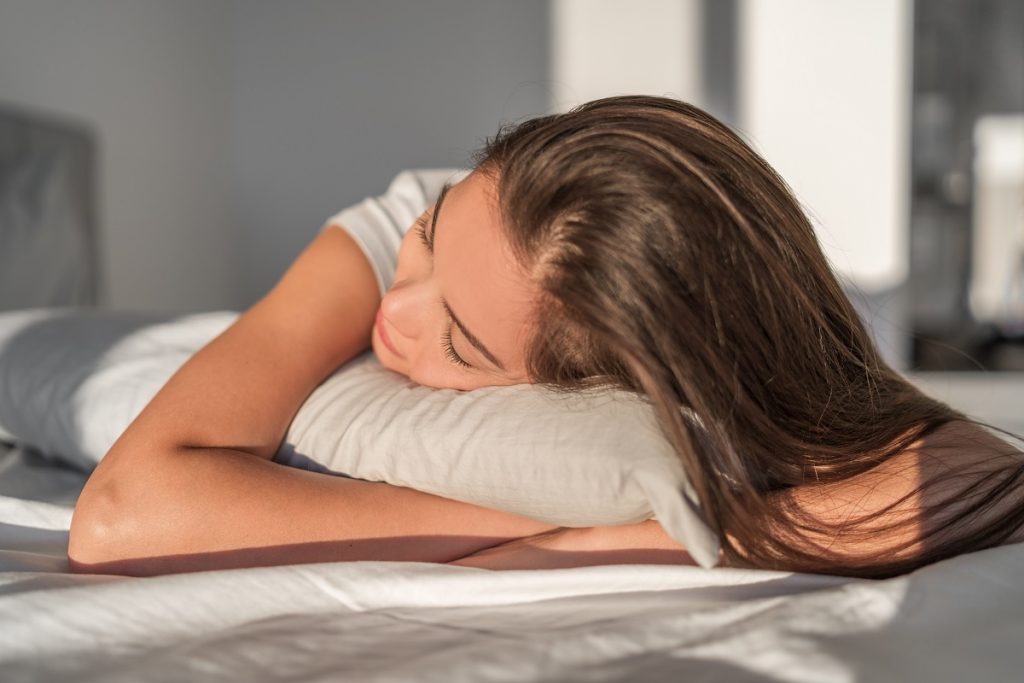 Tips On How to Sleep If You Have Lower Back Pain
Many people who visit mattress stores in Orange County deal with lower back pain on a daily basis. This can not only affect their day-to-day routine but it can also make it difficult to fall asleep and stay asleep. So, it is important that people with back pain purchase a supportive mattress and find sleeping positions that will work for their body.
Your sleeping position can have a significant impact on your muscle aches and pains. In fact, many people develop lower back pain because they fall asleep in awkward positions that place undue pressure on hips, neck, and back. Fortunately, experts at mattress stores in Orange County are here to share a few sleeping positions that have worked for customers with lower back pain in the past. The main thing to keep in mind is that your spine should be in alignment. 
Back Sleeping with Knee Support
Most sleep experts recommend lying on your back if you are prone to back pain at night. This is the best way to minimize pressure points, maintain spinal alignment, and ensure an even weight distribution of the body. If you want to try back sleeping to reduce back pain at night, then you can also place a small pillow under your knees and under the arch of your lower back for extra support.  
Side Sleeping with Knee Support 
Many people are comfortable with sleeping on their side. However, this position has the unfortunate tendency to pull your spine out of its natural position, which can produce lower back strain. So, if you want to correctly sleep on your side, then you should wedge a pillow between your knees. This can produce a better alignment of your pelvis, hips, and spine by raising the upper leg. 
Fetal Position
People that have a herniated disc should consider the fetal position at night. This version of side sleeping can open up the joints and minimize spine bending. When you tuck your knees into your chest, you are straightening your back. Just make sure that you have a supportive pillow for your neck and head. 
Stomach Sleeping with Pillow Support
While stomach sleeping is generally understood as the worst position, there are ways that it can be adjusted for those that prefer it. Sleep experts at Orange County mattress stores recommend putting a thin pillow under the hips and stomach to support the spine. It is also best to refrain from turning the head to one side or another. Try keeping your head face-down by resting your forehead on the edge of a supportive pillow. 
Reclined Back Sleeping
Many people find lower back pain relief in reclining chairs. Certain medical conditions require being propped up during the night. So, if this seems like the best option for you, then you might consider investing in an adjustable bed. They make some that have dual controls for each side of the bed so that your partner is not affected by your sleeping needs. 
Once you find the right position for you, you will significantly improve the quality of your sleep and you will eventually notice your lower back pain starts to subside.