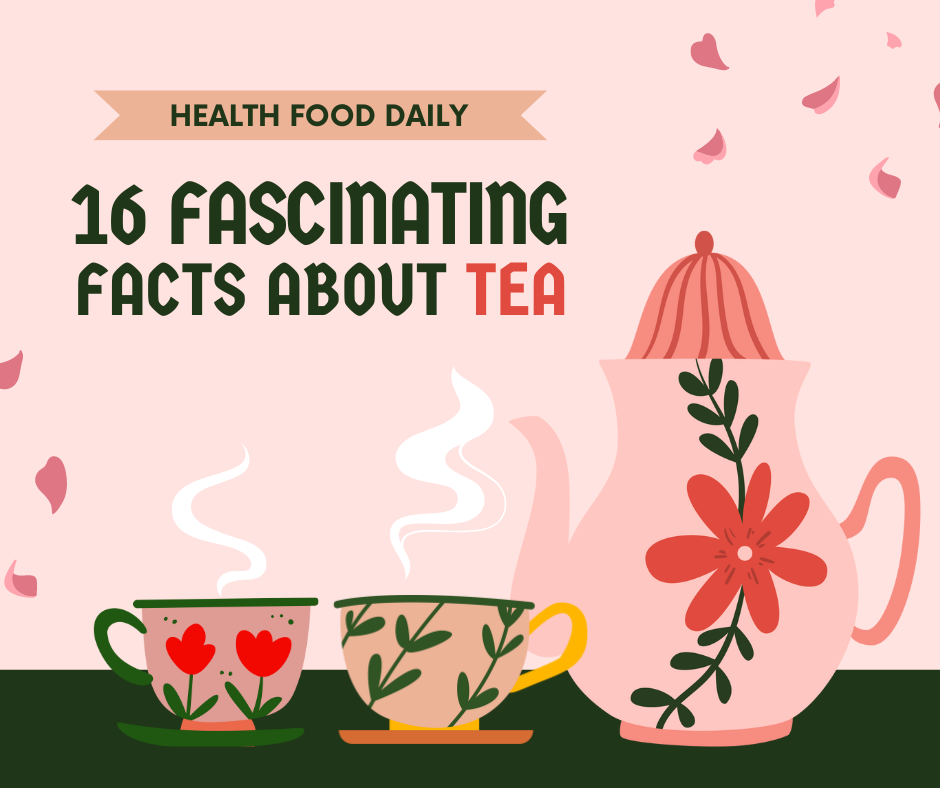 16 Fascinating Facts About Tea
Tea is a popular beverage all around the world. Whether you are an avid fan or have never had it, you may be surprised to learn some little-known facts about tea. It is likely the second-healthiest beverage out there (behind water, of course), so we highly recommend checking these tea facts out!
Per capita, Britain has the second-highest tea consumption. The first is Ireland.

After water, tea is the beverage that people drink the most on earth. Even more people drink it than coffee. Despite coffee's popularity in the West, tea drinking is deeply ingrained in Middle Eastern and Asian cultures.

It was once believed that Earl Grey tea got its name from Earl Charles Grey. In the middle of the 19th century, he served as prime minister. He asked local merchants for a particular kind of tea he had sipped while traveling through China.

From 3 to 6 PM, traditional English afternoon tea is typically served.

Researchers found the world's oldest tea in a Chinese tomb in 2016. Tea leaves from the tomb of Han Dynasty Emperor Jing, buried around 141 BC, were found in the tea caddies.

Daily tea consumption in the United States totals more than 1.42 million pounds.

It is said that tea was discovered in 2737 BC. It's rumored that the Chinese Emperor Shennong accidentally let some leaves fall into his cup of boiling water, and he drank the liquid that resulted.

The Dutch East India Company introduced tea to the West, and it was known as tay or cha, though the former pronunciation eventually became tea.

Root tea was the original name for root beer. Charles Elmer Hires, a Pennsylvania-based pharmacist, invented it in the late 19th century. He actually had the idea while staying at a hotel in New Jersey and having "root tea." Like tea, it was served already steeped.

Five billion tea bags are produced annually at the Lipton Tea Factory in Jebel Ali, Dubai.

Japanese culture has included Japanese Zen Buddhist tea ceremonies since the 16th century. They have a set dress code and a particular way to make tea, similar to old English culture.

There are tea plantations in the United States. There is an island plantation off the coast of South Carolina, and it is also grown in Hawaii. 

The Boston Tea Party dumped about 92 thousand pounds of tea into the harbor in 1773. It was primarily comprised of businesspeople and political activists known as "Sons of Liberty." They protested against price and tax changes that allowed the British to undercut American traders directly. As a result, the popularity of tea in the United States decreased. 

Tea plants require a minimum of fifty inches of rain annually.

When actors are required to consume whisky in a movie or television scene, they frequently just substitute watered-down tea, which looks like whisky.

Due to the high levels of antioxidants in tea, the body absorbs caffeine more gradually due to the high antioxidant content. Additionally, it means no caffeine crash at the end, and we remain alert for longer.