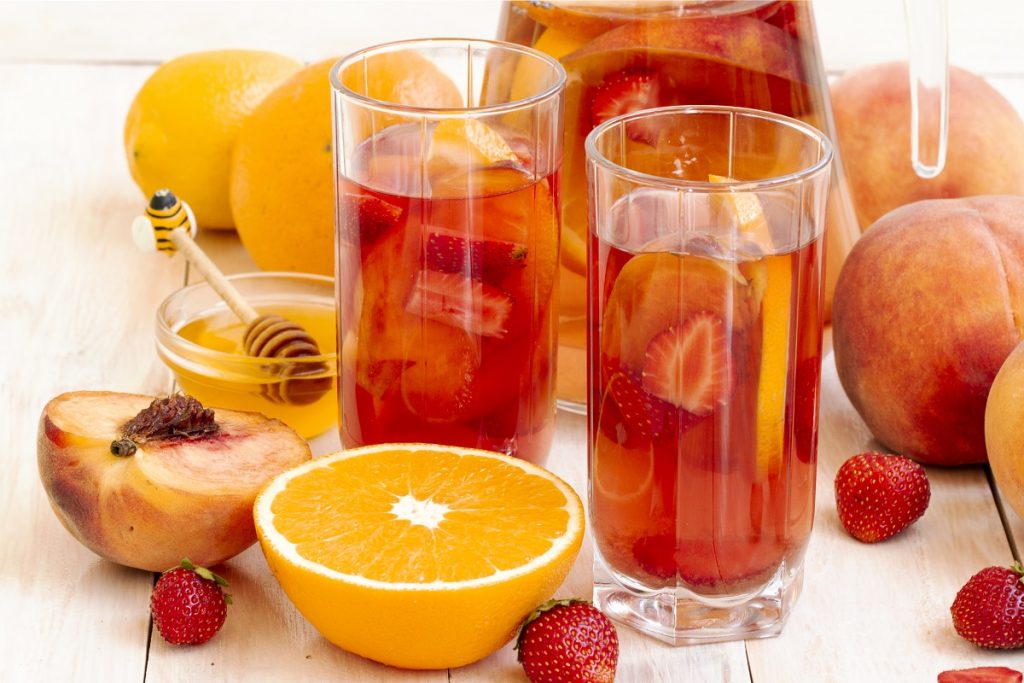 Two Great Drinks To Have This Summer Using Honey Sticks
Drinks To Cool The Summer Off
Are you getting tired of suffering through this particularly hot summer without anything to quench your thirst? Are drinks like water and lemonade not satisfying you? If so, then let's take a look at a few different honey-flavored drinks that can quench your tongue during this heatwave so that you can sit back and enjoy your vacation. Here, we shall discover how to use a honey stick for drinks that can be excellent additions to cool down your summer. 
Peach and honey Lemonade
When you think of lemonade, you think of the acidic yet cool flavor that it offers. What if you wanted to counteract that natural flavor a bit to create a new type of drink? In this instance, you will be incorporating peach and honey to balance out the lemon's strong flavor.
Needed Ingredients:
1 Honey stick

2 zests of lemon

¼ cup of lemon juice

2 cups of ice

2 cups of water

3 sets of chopped peaches
Instructions
Prepare a medium-sized pot that you will use to simmer your honey sticks and water into. Stir until the honey is completely dissolved.

Next, put in the zest of lemons and the chopped peaches so that it too will simmer for around 5 minutes. Once this is accomplished, shut the heat off completely.

Strain the mixture into a jar or container after it has completely cooled off. Afterward, add in lemon juice, then chill.

Finally, combine just enough water. Throw in a few ice cubes, and you're ready to enjoy a cold and sweet peach and honey lemonade juice.
Honey and Vinegar drink
What if you wanted a healthier drink that is not only great in flavor but will also serve as a remedy for ailments? You might want to try the vaunted combination of Vinegar and Honey! Vinegar can help fight obesity by lowering your blood sugar and insulin levels. You can use it on a drink along with honey sticks or better yet flavored honey sticks to improve its flavor. Let's find out how below.
Ingredients
10 ounces of water

2 honey sticks

6 ounces of apple cider vinegar
Instructions
Put the vinegar and honey into a bowl and mix until the honey sticks are dissolved.

Place the mix into a container and add water.

Put inside the fridge with a lid on and wait for 3 weeks for the mixture to age or mature.

After three weeks, you can enjoy this healthy drink.
Keep in mind that this drink will have a strong kick to it, but the flavor will definitely be worth it.
Conclusion
You can prepare both of these drinks if you have enough honey sticks. Honey is a very versatile ingredient, and if you're open to suggestions, there is no limit to what you can make with it.