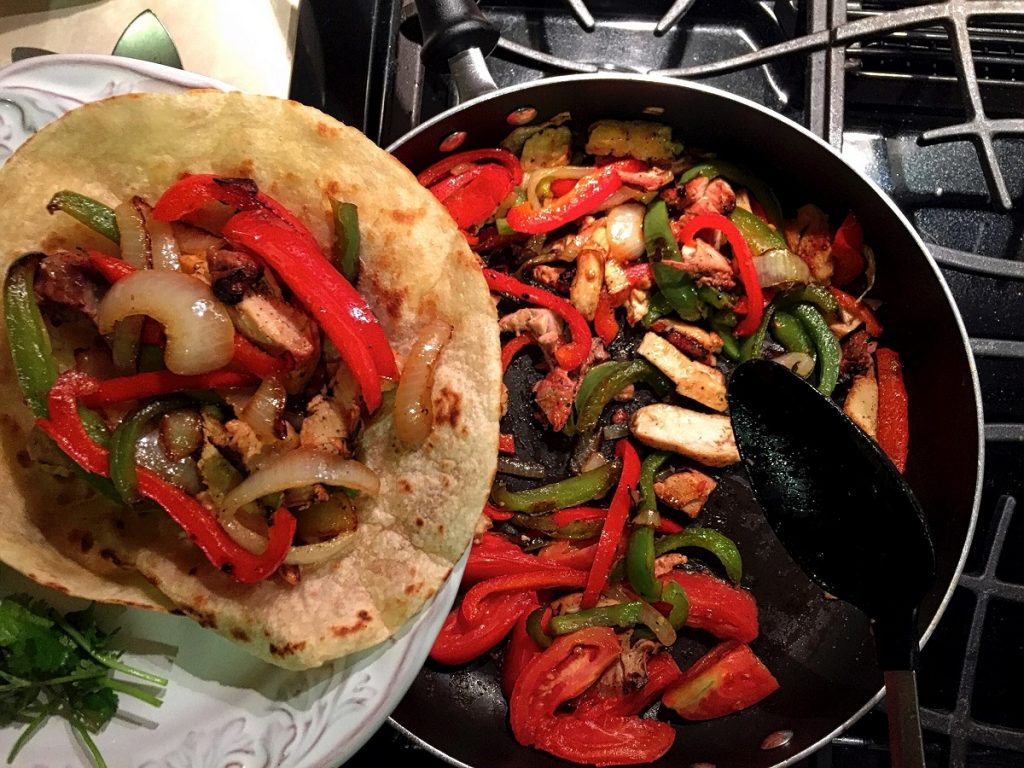 Healthy Foods to Try from Around the World
If you're looking to try something different for lunch or dinner, why not try out some recipes from different cultures around the world? It can truly open your eyes to some of the different ways you can eat healthier, not to mention learn a little more about the big world we live in. Luckily, you can try many of these scrumptious dishes for yourself without having to travel afar. Whether you are looking to lose weight or need a change of pace in your food intake, we have got you covered in that regard. There are seemingly infinite healthy food dishes from around the world you need to put on your plate at least once on your bucket list. Here are just a few of them:
Mexican
Who doesn't love some tacos and enchiladas? Mexican food is great because it contains plenty of super healthy ingredients such as beans and rice that'll leave your body happy. Say hola to these unbeatable dishes:
Spinach and cheese enchiladas
Chicken fajitas
bean burritos
Mexican eggs with potato hash
Chicken quesadillas
Our advice: Don't overdo the cheese, no matter how tempting it may be!
Italian
Mama mia! While we love pizza just as much as the next foodie, there are much healthier food options to choose from if you are craving some good ol' Italian food such as these dishes:
The classic spaghetti and marinara sauce
Pasta primavera
Pasta with clam sauce
Spinach and risotto-stuffed tomatoes
Chinese
Everybody loves Chinese takeout, but did you know that there are plenty of healthy options to choose from, as well? Here are some must-try entrees the next time you have them for dinner:
Hot and sour soup
Chicken and broccoli
Buddha's delight (a plant-based dish)
Steamed dumplings (instead of fried ones)
Veggie spring rolls
A side of steamed vegetables
Japanese
With Japan having one of the longest lifespans in the world, it's no surprise that we would include their cuisine on our list.
Plain tofu – raw or cooked
Udon
Ramen
Sashimi
Korean
Korean food is another healthy food dinner choice, and it often gets overshadowed by Chinese and Japanese food, but it is not to be disregarded. Considering trying some of these popular choices:
Bean sprout soup
Bibimbap (Mixed Veggies With Rice)
Gimbap – a dish very similar to Japanese sushi
Kongguksu (Soy Bean Noodles)
Japchae – stir-fried noodles
Indian
The people of India have a cuisine that is the single definition of soul-enhancing. They are also very vegetarian-friendly, India is the single nation with the most non-meat eaters.
Vegetable curry
Dhokla (made from rice and chickpeas)
Idli (savory rice cake)
Raita (made from yogurt)
Indian Style Cumin-Ginger Potato Salad
Moroccan
If you want a taste of fine African cuisine, then look no further than fine Moroccan dining. These dishes are pure and hearty. You won't find anything quite like it anywhere else:
Moroccan Chicken & Sweet Potato Soup
Zalouk (a side dish of eggplants, tomatoes, with garlic, spices, olive oil on top)
Spicy sardines
Bissara (dried fava beans soup)
Is your mouth watering yet? We hope so. Regardless of your budget or your dietary needs, there are plenty of options out there for you and your whole family. Now get out there and enjoy!