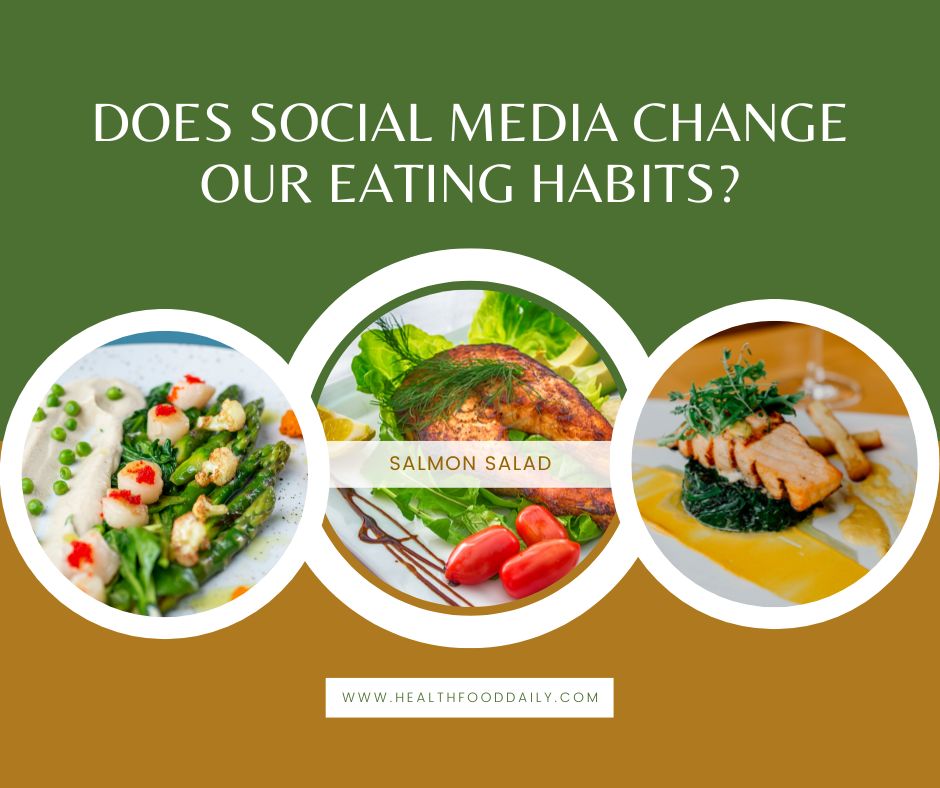 Does Social Media Change Our Eating Habits?
For better or worse, the twenty-first century is now the age of social media. Everything from the things people buy to the media they read is influenced by social media, according to a 2021 study, and the food and beverages they consume are no exception.
The study, conducted by experts at Aston University's College of Health and Life Sciences, "aimed to investigate the acute effect of socially endorsed social media posts on participants' eating behavior." A total of 169 adult women aged 18 to 65 participated in the study. These participants were asked to look at a mock Instagram feed containing photographs and videos of various meals, such as fruits, vegetables, cookies, and cakes, as well as non-food imagery; the postings were either high or low in terms of "likes." Following the activity, participants were treated to a brunch that featured grapes and cookies.
The study results imply that in the future, social media might be utilized to support healthy eating by encouraging users to try some of the foods and recipes they see on their feeds. "The findings of the study suggest that not only exposure to healthy food images on social media, but those that are also heavily endorsed with 'likes,' may nudge people to choose to eat more healthy foods, in place of less nutritious food," said a Ph.D. student who played a key role in conducting the study. "One reason for this may be because thinking that others 'like' and eat fruit and vegetables nudges participants to alter their behavior to fit in with what they perceive to be the norm."
The average American consumes only about half of the recommended daily fiber intake. Nearly 80% of customers actively try to cut sugar from their diets or eliminate it. In the food and beverage industry, better-for-you confectionery, beverages, and snacks are on the rise. This means that people are increasingly looking for healthier ways to eat and drink with diets always being a trendy topic, even before Instagram existed.
Next up, the researchers plan to test an intervention using real Instagram accounts to see if they can persuade people to follow certain accounts that post images of healthy food that can indeed inspire people to eat more beneficial food than ever before.
Professor Claire Farrow, Director of Aston University's Applied Health Research Group, who took part in creating the national Child Feeding Guide, also added: "We know that social interactions can strongly shape what, when, and how much we eat. These findings highlight the important role that social media has in shaping those influences online. The findings suggest that people do not simply passively view information about what other people are eating online but that this digital information can shape our food preferences and choices, particularly when we think many other people like certain foods. It is promising that exposure to healthy foods, and likes of those foods, was related to greater intake of healthy foods."
If you are unsure about your dietary habits, consult your primary care doctor or a dietitian as soon as possible. They are the people who can give you the best advice for all of your nutrition needs. In the meantime, we highly recommend looking into following some health food accounts right now to help inspire you starting today!